The equipment of the Strategic Missile Forces of the integrated automated combat control system (IASBU) of the 5 generation will begin this year, the press service informs
Ministry of Defense of the Russian Federation
.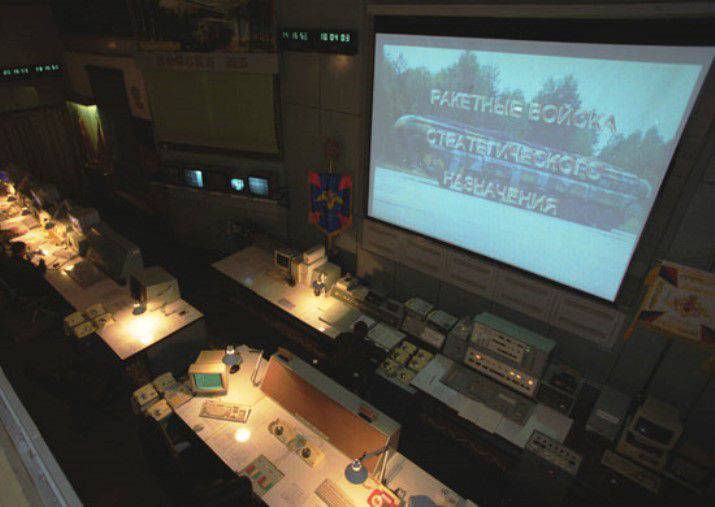 "Industrial enterprises are being tested by a promising integrated fifth-generation automated command and control system. Starting from the current year, this will allow us to start equipping the upgraded control posts of the Strategic Missile Forces with the links of the IASBU and the developed strategic missile systems (RCCH). Their implementation will ensure the management of both existing and prospective CSCN over several decades ",
- said in a release.
The ministry explained that "the exchange of information in the IASBU is based on a digital transmission system of combat orders, which will allow for the operational re-targeting of missiles, as well as to ensure the solution of the tasks of the daily activities of the Strategic Missile Forces Command, formations and formations".
"The combat control units developed in IASBU together with the established wired, radio and satellite communication channels, which have the necessary survivability and noise immunity, will ensure that combat control orders are brought both to control points of various ranks and directly to launchers, including conditions of nuclear exposure and electronic suppression, "- said the press service.
It is noted that "during the creation of the IASBU, the issue of import substitution was also resolved: only the Russian electronic component base, its most modern designs are used in the development." The system is ergonomic and features "an improved intelligent and user-friendly software interface."
The ministry clarified that "the newest ASUs of the fourth and fifth generations envisage bringing combat control orders directly to launchers, bypassing intermediate links, including under conditions of nuclear influence and radio-electronic suppression."