Currently, the Russian Ministry of Defense is considering the use of the An-148 as a medical plane,
TASS
the report of the head of the medical department of the defense department, Alexander Fisun.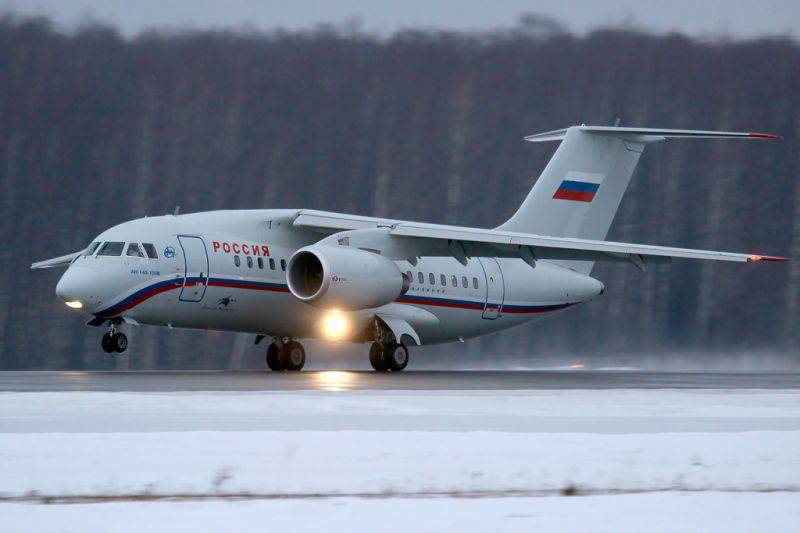 "In the interests of developing the aviation medical evacuation system, the issue of using the medium-haul An-148 aircraft as an ambulance plane is being worked out," the major general said.
In addition, "testing of Ka-226 light helicopters equipped with medical modules is continuing," he added.
"Over the past two years, special aeromedical modules for airplanes and helicopters have been supplied to each military district and each fleet," said Fisun. "This equipment allows patients to be transported over long distances in serious condition."
"In 2015, more than 30 evacuations were performed using these modules, more than 60 people were evacuated in a serious and extremely difficult condition," he said. - The main share of evacuations was carried out by the air-mobile unit of the Main Military District of them. Burdenko.
The general also said that military personnel "before performing special tasks will be able to undergo a course of so-called preventive (ancient Greek prophylaktikos - preventive) rehabilitation at the Ergaki health center, which will open in Siberia in 2016 year."
In general, "the composition of the medical service is planned to expand due to the inclusion of three military sanatoriums -" Sudak "in the Crimea," Gagra "in Abkhazia and the rehabilitation center" Ergaki "in Siberia," explained Fisun.
He noted that "recently, a number of innovative technologies have been introduced into medical practice and the practice of sanatorium-resort assistance."
"Only in 2015, more than 15 thousand high-tech operations were performed in hospitals," the general said.