The fact that the United States is called a threat in the updated strategy of national security of Russia does not change anything - Moscow itself is a threat to Washington, reports
RIA News
statement by the head of the United States Joint Chiefs of Staff, Joseph Dunford.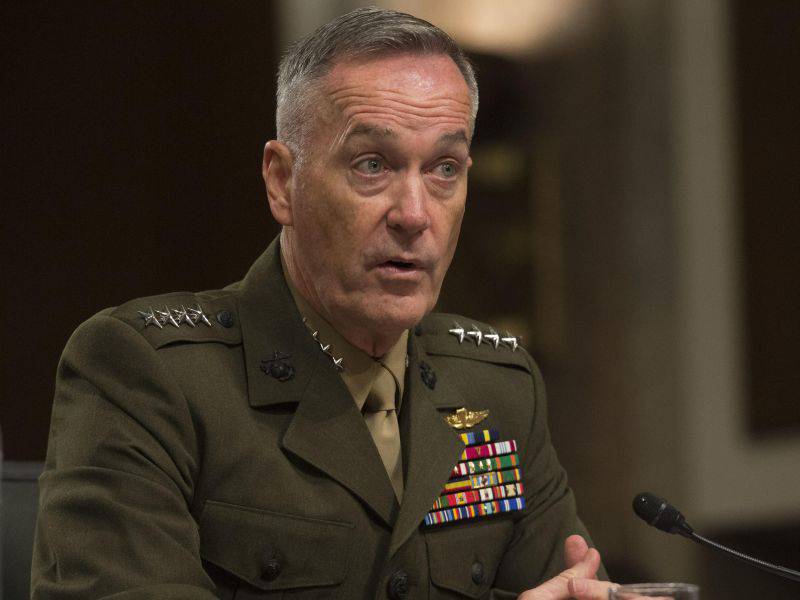 "The chairman of the Joint Chiefs of Staff told reporters who were on a business trip with him that the new national security strategy document of Russia, where the US is called a threat, does not change (the US )'s view of the threat from Russia," the Pentagon press service said, covering the visit of the general to Stuttgart.
"The US military has always focused on developing Russia's capabilities," Dunford told reporters. "This is a challenge for the United States."
"We draw this conclusion based on their behavior and capabilities, including nuclear, cybernetic, ordinary, based on the threat to our allies," he added.
According to the general, he "so far only saw open sources describing the national security strategy of the Russian Federation," therefore "I would like to see the text itself before drawing further conclusions."
Recall Vladimir Putin approved the updated national security strategy on the eve of the new year.
"The strengthening of Russia is taking place against the backdrop of new threats to national security, which have a complex interrelated nature. Conducting an independent foreign and domestic policy of the Russian Federation causes opposition from the United States and its allies seeking to maintain their dominance in world affairs, "the document says.