The large-scale antiterrorist operation of the Syrian government army continues, allowing it to repel new and new territories from militants in different provinces of the country. Thus, in the province of Latakia, subunits of the armed forces of the SAR, with the support of the militia, took control of the most important infrastructure - the interchange of roads connecting both the cities in Latakia and the province to the city of Aleppo. The militants were attacked and driven out of the settlement of Ruvaseet Kabib, near which the traffic intersection is located. The territory of the settlement was cleared of bombs laid by the militants.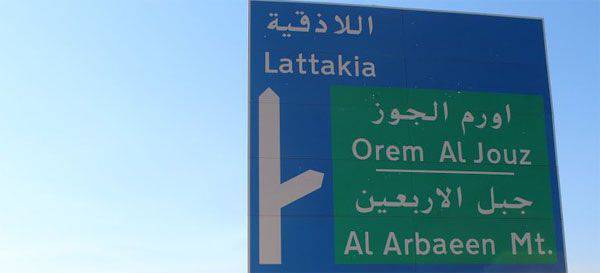 In the province of Aleppo, a convoy of trucks was transported that was carrying ammunition. Syrian intelligence "led" a column from the border with Turkey, as reported, to find out the final route of supply. As a result of the operation, it was possible to establish that the ammunition was sent to the IG and Dzhebhat-en-Nusra gangs, which control several areas in the province of Aleppo. As a result of a series of blows, trucks and their contents were destroyed.
According to the information agency
SANA
In the city of Aleppo, a large number of militants were destroyed in several blocks at once, where fierce fighting is taking place. The largest number of liquidated militants belonged to the above-mentioned Dzhebhat-en-Nusrah grouping, whose positions continue to be very strong in such areas of Aleppo as Al-Ashrafiyah, Beni Zeid, Al-Sakhur and Al-Sheikh Lutfi.
As a result of the operation in the province of Idlib, government forces over the past day have destroyed at least 30 terrorists in the areas of Maarat-an-Nuuman, Kafr-Ruma, etc. The militants of the Ahrar al-Sham group are among those liquidated.