The Indian Armed Forces, in cooperation with the Defense Research Organization (OOIR), carried out tests of the Pinaka II salvo system, reports
RIA News
message of the newspaper "The Times of India".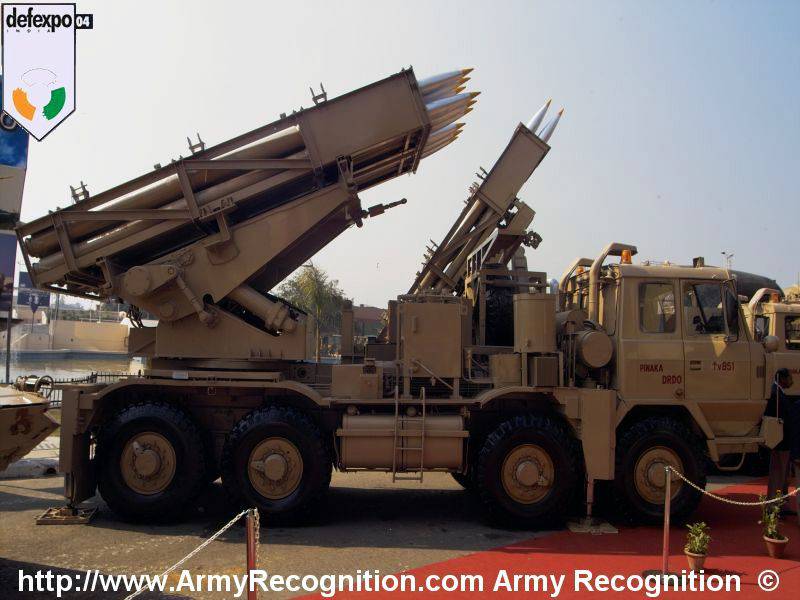 According to the source of the newspaper in the PAI, "tests with the participation of the customer successfully passed in Pokhran for about three days."
The publication notes that "MLRS Pinaka II is already produced in industrial quantities and began to enter service with the Indian army from December 2015 of the year." The range of its shooting today is 60 km (20 km more than the previous version).
Help newspaper:
"Pinaka's all-weather rocket launcher (MLRS) was first adopted by the Indian Army in 1999. The RSZO is designed to destroy missile launchers, armored vehicles, manpower, to destroy command posts and infrastructure, as well as for remote installation of anti-tank and anti-personnel minefields. "