Petro Poroshenko featured in his Twitter account for public viewing a photo of the redesigned cover of the American authoritative magazine The Economist with alleged forecasts for 2017 g (in fact, the special edition of the publication is devoted to economic forecasts for 2016 g - The World in 2016). In the photo, the President of Ukraine is depicted in the same row with world leaders and famous politicians.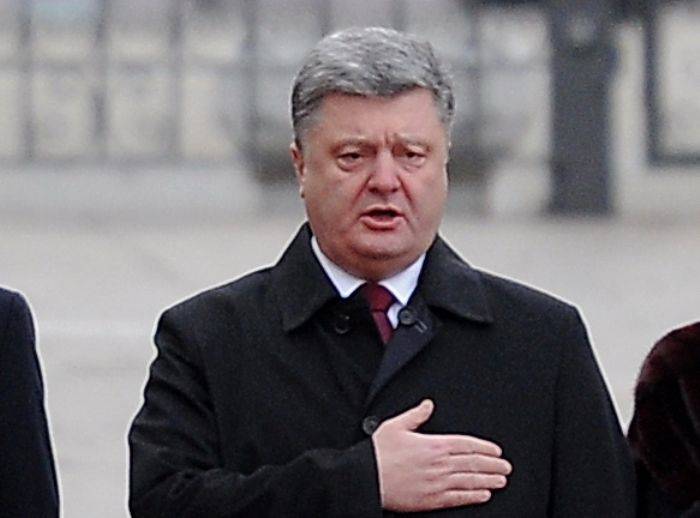 "Some gifts are not perceived as a compliment, but as a personal responsibility. I add to the agenda for the holidays, "Poroshenko writes.
True, this message hung on the social network for a short time - after a few hours it was removed.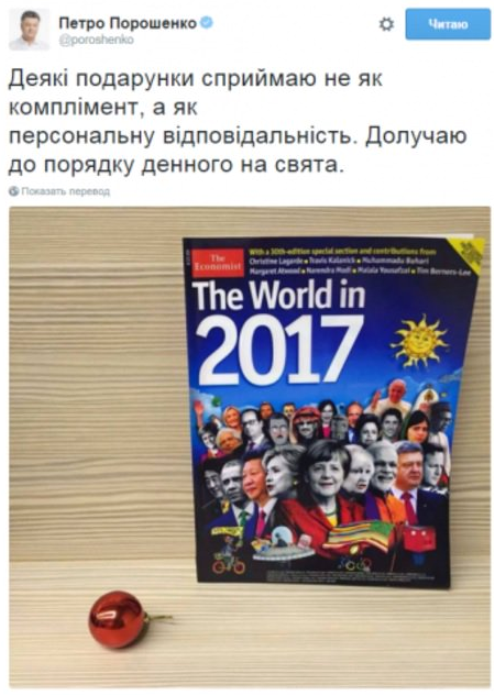 "The cover of the magazine on the photographs of the Ukrainian president almost completely duplicates the cover of the November issue of The Economist - the only difference between them is that the original cover, published on the official website of the magazine, depicts Russian leader Vladimir Putin. In the "Ukrainian" version of the Russian president decided to simply cut, "- said in a comment
RIA News
.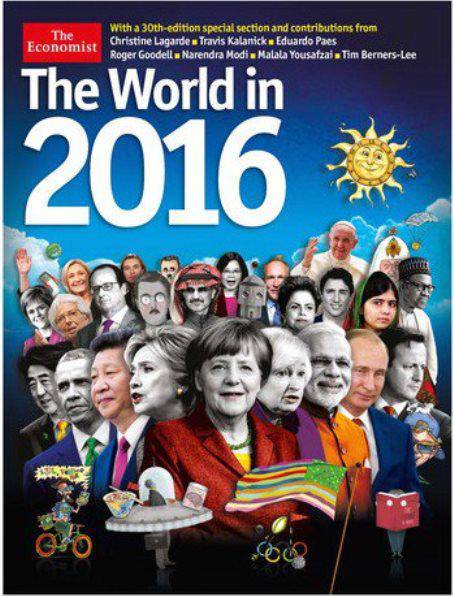 Such special issues of the magazine are published annually, they collect forecasts and describe the trends of the coming year. This issue - "World in 2016 g" (30-th special issue) - was published in November 2015 g.
Here are just some (decent) user comments:
"Sergio Moscow: Ukrkretininizm continues.

Natalya: Desired for real))). Clown)))

Peskov's clock: someone presented a postcard, and now the cotton wool is flattening)) "