Syrian government forces conducted a successful operation, freeing terrorists from the city of Sheikh Miskin, located south of Damascus at the junction of roads in the southern provinces of the republic, according to
Look
with reference to the resource "Suriya al-EN."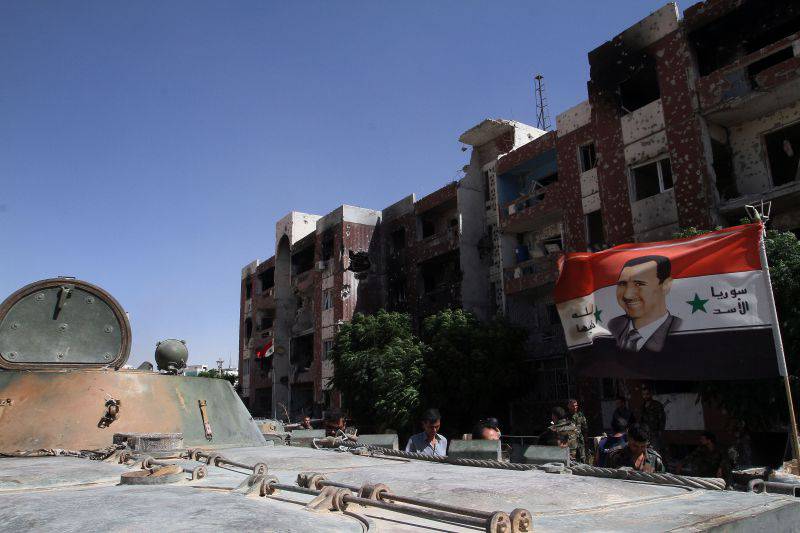 "During the fighting, at least 50 members of the gangs were destroyed, and 250 were injured," the report said.
"The militants retreated in the direction of the city of Nava - the administrative center of the region Hauran", - quotes the portal officer, who participated in the operation.
"We hope that" the release of Sheikh Miskin will allow to block all the supply lines of the gangs south of Damascus, which stretch from the border with Jordan, "he added.
"Army units and militia units are attacking the southern outskirts of Aleppo (360 km north of Damascus), captured by armed groups," the resource reports. - The fighting started for the suburb of Khan el-Asal, where the militants 'major foothold is located. At the same time, in 20 km south of Aleppo, the troops strike at the stronghold of the Islamist coalition Jaish al-Fath in the city of Zirb, near the strategic north-south highway. "
In addition, "Syrian air forces carried out raids on armed gangs in the border with Turkey, the city of Azaz, as well as the Islamic State's Mujahideen bases in the areas of El-Bab and Tell-Mseibin north of Aleppo."
"Terrorists suffered losses in manpower and equipment," - said in a statement.