Indian edition
India Today
reports that a new terrorist act has been carried out against the Indian military today. Near the base of the Indian Air Force near the Pakistani border, an explosion thundered early in the morning of January 3, shots were heard from an automatic
weapons
. The explosion, according to some sources, thundered at the moment when representatives of the Indian secret services, the National Investigation Agency, arrived at the airbase to conduct investigative actions into the fact of yesterday's terrorist act.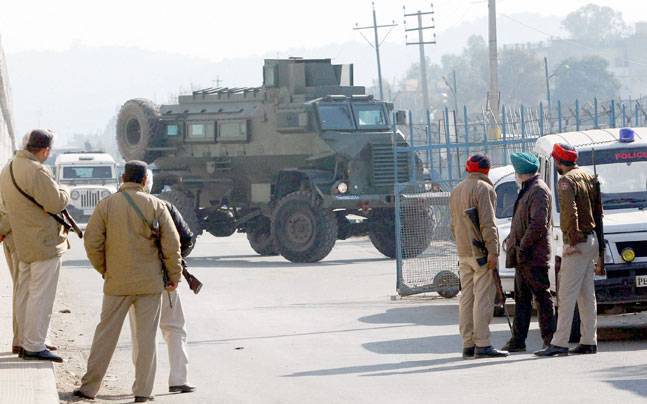 On Saturday 2 January 2016, the air base of the Indian Air Force Pathankot (Punjab) attacked dozens of militants armed with grenade launchers and automatic small arms. As a result of the attack on the airbase, four Indian servicemen were killed, and four others were injured. Four (according to other sources - five) attackers were eliminated.
In New Delhi, a statement was circulated stating that Pakistani militants could be involved in the attack on the airbase in Punjab. The Foreign Ministry of Pakistan, in turn, said that the official Islamabad condemns the attack on an Indian military object. From the message of the Pakistani Foreign Ministry in the official microblogging:
We offer our condolences to the authorities and the people of India, to the families of all the victims and wish a speedy recovery to the injured soldiers.
The official
US State Department website
material has appeared which also speaks of the condemnation of the terrorist acts against the Indian military.
On the number of victims of the second attack on the air base is not reported.