At the Interpolitex-2015 security exhibition, held in Moscow in the second half of October, the PAK-200 field kitchen was demonstrated, reports
Rossiyskaya Gazeta
.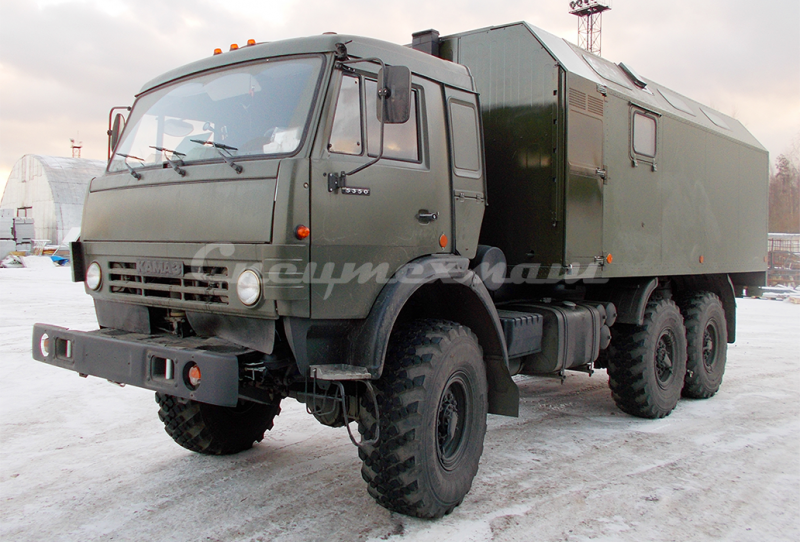 The kitchen is based on the KAMAZ chassis and there are no trailed boilers of the post-war sample in its set.
According to the developers of the kitchen from the factory "Spetstekhmash" (Vsevolozhsk, Leningrad region), "due to better organization of the internal space and redistribution of equipment between the working areas, greater comfort will be achieved for the kitchen staff".
"In the kunge there are three cooking pots with capacities from 80, 120 and 150 liters. The last two are combined with a baking sheet and oven. The boilers are heated with kerosene, diesel fuel or firewood. Perishable products are stored in a two-compartment refrigerator, other ingredients and bread - in two cabinets. There are two work tables for cooks, a bath for washing products, a vegetable cutter, a meat grinder and other mechanisms, "the plant representatives told.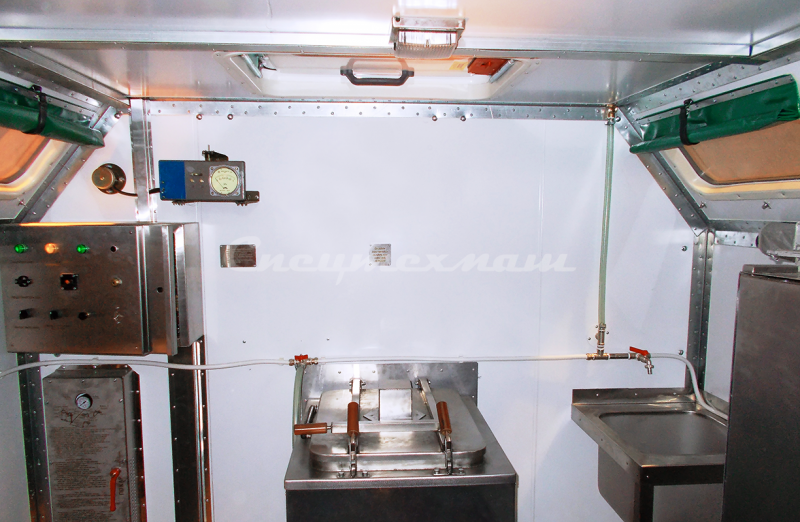 According to them, "PAK-200 is designed for cooking on 200 people, in Kunge there is a daily supply of food and 450 liters of drinking water."
It is also noted that "the heating, air-conditioning system and the filtering unit make it possible to cook dinner in any weather, even in contaminated areas."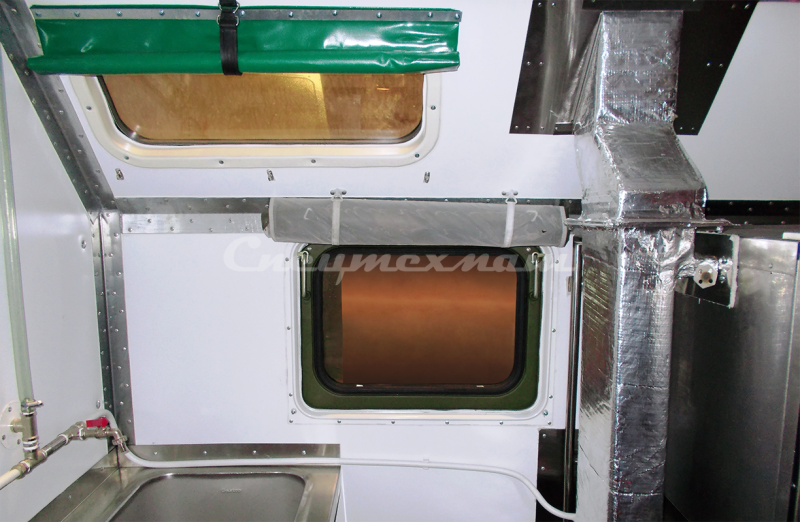 The calculation of the kitchen - 2 person.