Turkish newspaper
the site www.hurriyet.com.tr
A few days ago I interviewed a militant who shot down Lieutenant Colonel Oleg Peshkov, a paratrooper of the Russian Space Forces of the Russian Federation, who was shot down by parachute, a pilot of a Su-24 shot down by the Turks in northern Syria. We are talking about the militant of the neo-fascist organization Gray Wolves, A. Chelike, who admitted his direct involvement in the murder of a Russian pilot. Today, a comment on this interview was given at the Foreign Ministry.
From the statement of the official representative
chief foreign affairs agency
Russian Maria Zakharova:
In this "exclusive" interview, A. Chelik openly admits his direct involvement in the murder of a Russian pilot. He does not repent of his deed. From the publication it appears that this Turkish militant has been fighting in Syria for the last two years on the side of an illegal armed group.
It is surprising and indignant that one of the leading central newspapers in Turkey actually provided a platform for the murderer and terrorist to bragging with their crime and spreading complete hatred of nationalist ideology for Russia and the Russian people.

It is significant that so far no comments have been received regarding the interviews from the Turkish authorities. We demand that the Turkish leadership assesses the actions and statements of a citizen of his country who has admitted to committing an international crime, which is the killing of a pilot of an air force of a foreign state. The time has come to respond - what is the position of official Ankara regarding the participation of Turkish citizens in hostilities on the side of extremist illegal armed groups in the territory of a neighboring state. Or would she prefer to turn a blind eye to that?

We demand that the Turkish authorities take urgent measures to apprehend A. Chelik and his associates and bring them to criminal responsibility for the murder of the Russian pilot, as well as for participating in hostilities on the side of the illegal armed groups on the territory of a foreign state.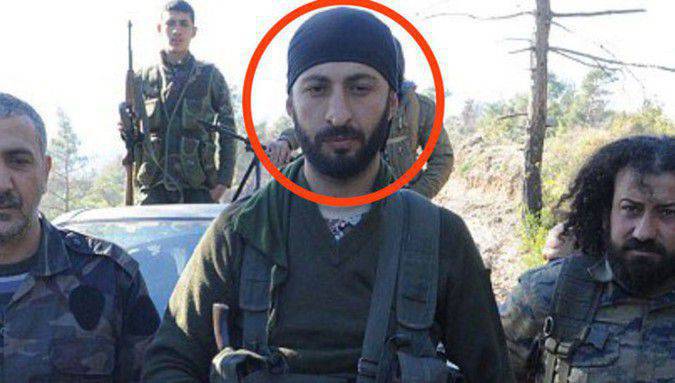 Recall that as soon as a Russian plane was struck in the north of Syria, the process of the plane's fall was shot from several angles, and using professional cameras. When Russian pilots appeared in the sky, militants opened fire on them from various types
weapons
, including heavy machine guns. As a result of the shelling by militants, lieutenant colonel Oleg Peshkov died. Captain Murakhtin was rescued during a special operation in which the Marine Alexander Pozynic died.