The command of the Syrian government army reports that units of the armed forces of the SAR have managed to take control of the central part of the city of Sheikh Miskin in the province of Deraa. The army repulsed the militants from the administrative buildings and the quarter in which the main mosque is located. It should be noted that the settlement was under the control of militants "Dzhebhat na-Nusra" and other terrorist groups for more than three years.
RIA News
cites the statement of the representative of the SAR
The army took control of the center of the city of Sheikh Miskin in the suburb of Deraa, the main square and the area of ​​the al-Omari mosque were liberated.
It is reported that in this city four leaders of the armed gangs operating in the province of Deraa were killed immediately. And precisely in the area of ​​Sheikh-Miskin settlement, the representatives of the so-called "moderate opposition", who are in fact active members of armed groups close to the "Front of Al-Nusra", shot down the Russian drone Orlan-10 and with happy faces with it in mid-December posed.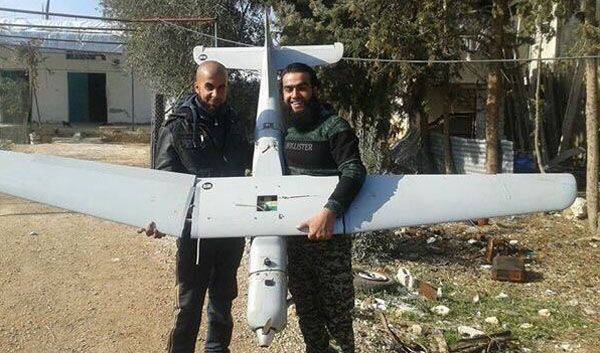 This was their last photo ...
According to the Russian Defense Ministry, the Russian
aviation
intensified the counter-terrorist operation in the province of Deraa and, having carried out several effective air attacks on the positions of militants, gave all the forces of the Syrian armed forces an offensive and take control not only of the Sheikh Miskin center, but also the territory of military unit No. 82, which made it possible use the road connecting Deraa to Damascus.