Syrian permanent representative to the UN, Bashar Jaafari, sent a letter to the Organization's Secretary General, urging the international community to "put an end to the violations and crimes" committed by the Turkish leadership, reports
RIA News
.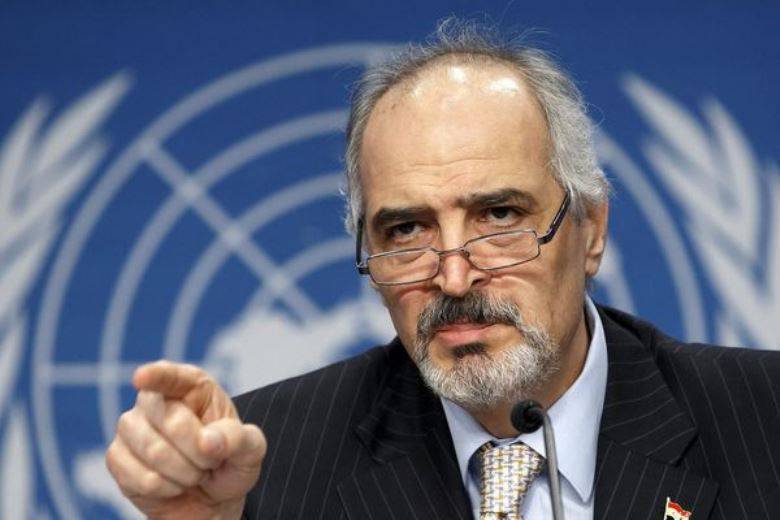 According to Jaafari, "armed groups that have waged an unprecedented terrorist war against Syria since 2011 are supported by the states of the region and beyond, in particular by the Erdogan regime."
"During the crisis, Turkish intervention in the internal affairs of Syria took many different forms, including the direct involvement of the Turkish armed forces in the offensive military operations to support terrorists by the Erdogan regime," the Permanent Representative writes.
"Turkey contributed to the penetration of terrorists into Syria, provided fire cover for the movement of terrorists on the territory of Syria or along the Syrian-Turkish border," the message says.
"As for the Russian fighter shot down by the Turkish armed forces, who was in Syrian airspace and bombed the positions of ISIL, no further explanation is required in this regard, since the fact of this crime speaks for itself," the letter says.
The diplomat also stressed that "Ankara is committing crimes against Syrian refugees in Turkey, fleeing from terror and tyranny of such terrorist organizations as ISIS," Front al-Nusra "," Army of Conquest "and" Islamic Front ", (representatives) of which The Turkish government harbors Turkish territory. "
"Trafficking in human beings by terrorist gangs is carried out with the knowledge and with the direct participation of institutions and organizations controlled by the Erdogan regime," says Jaafari.
He noted that several years ago "Erdogan raised the issue of the protection of people of Turkish origin, despite the fact that they are citizens of sovereign states". This, according to the Permanent Representative, says that the Turkish President "dreams of reviving the colonial legacy of the Ottoman Empire."
In conclusion, Jaafari, on behalf of Syria, called on the community to "take a determined stand in order to put an end to these violations and the crimes of Ankara."