Saudi state news agency SPA publishes material on the plane of the Bahrain Air Force crashed on the border of Saudi Arabia and Yemen. It is noted that the military aircraft fell on Saudi territory in the area of ​​the border settlement of Jizan. We are talking about the fighter F-16.
According to a representative of the chief foreign affairs agency of Bahrain, the pilot managed to eject. The investigation team headed to the crash site of the fighter. At this point, pre-release versions of the F-16 crash are being voiced. One of the main ones is technical malfunction of the aircraft or errors during its piloting.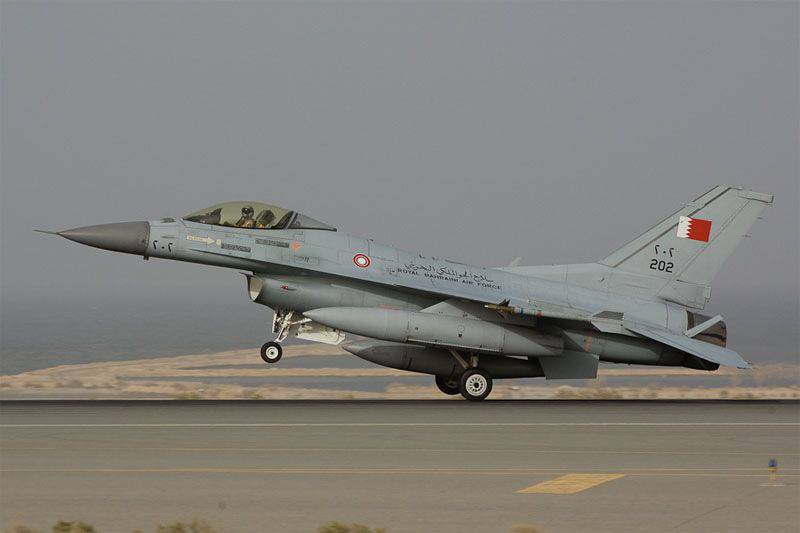 It should be noted that the Bahrain Air Force, together with the military
aviation
Saudi Arabia take part in a military operation against the so-called Hussite groups in the territory of Yemen divided into spheres of influence.
In his microblogging, the Bahrain Foreign Minister wrote:
Glory to Allah - the pilot remained alive. We lost the plane for the good of the motherland.
Recall that the so-called Saudi coalition invaded Yemen, starting to bomb the city and participate in the land operation without any official resolutions of the UN Security Council and without appeal from the official authorities of Yemen. Although it is now with the official authorities in Yemen that there is a big problem, as about a third of the country is controlled by Al-Qaida, and the rest is distributed among the opposing groups, including the supporters of the former president, the Housits.