Representatives of the Syrian government army have reported that they have achieved significant success in the province of Deraa. According to the news agency
Associated Press
, the Syrian soldiers dislodged militants from a strategically important military facility. This is a military base that has been under the control of terrorist groups since 2012. After taking the object under the control of the SAR Armed Forces, the road between the provinces of Dera'a and Damascus became accessible to the Syrian government army for movement on it.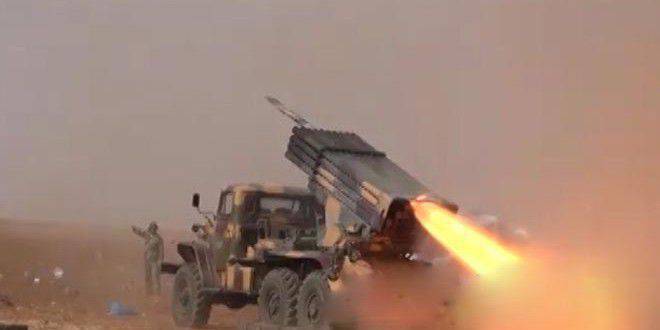 The news agency refers to a representative of the notorious "human rights observatory" located in London. From the message:
This is a major success for the Syrian authorities, as now the road between Dara'a province and Syria's capital, Damascus, is under the control of government forces.
According to some reports, the military site in the province of Deraa was controlled by militants of the Dzhebhat al-Nusrah group, which is one of the Syrian al-Qaida cells.
Information Agency
SANA
reports that as a result of the battle at least 11 militants were destroyed. At the same time, the same news agency reports that the militants had contacts with the special services of Israel. Among the liquidated militants is one of the leaders of Dzhebhat al-Nusra in the province of Dera'a Yousef Abdullah Al-Ammar.
In addition, in the last days of the outgoing year, the Syrian army conducted a number of successful operations in other provinces of the country, including Deir ez-Zor, Hama and Homs.