The command of the US Marine Corps refused to further develop and test the robot mule, created for carrying cargo in the field, reports
Lenta.ru report
resource message military.com.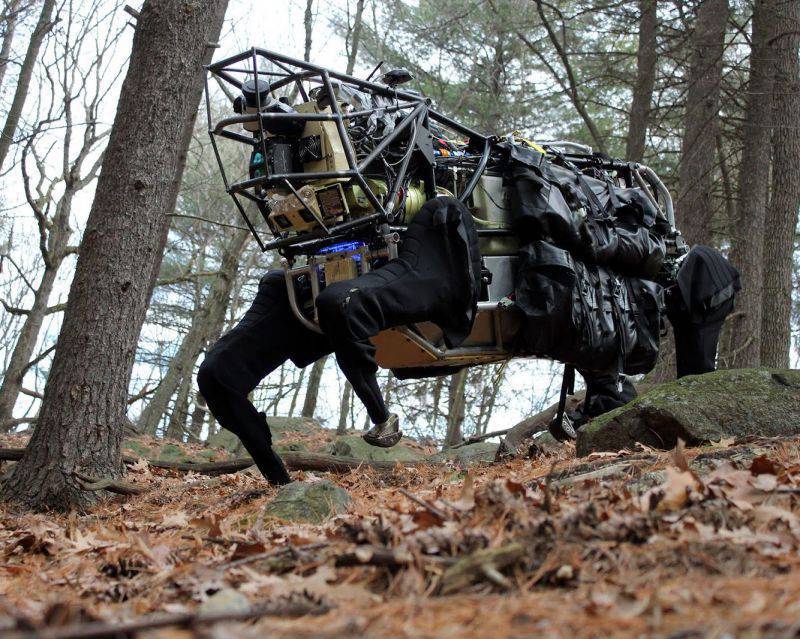 Among the noted flaws of the "mule", developed by Boston Dynamics, are low reliability and excessive noise.
"The robot prototype was tested in the summer of 2014 during the RIMPAC-2014 exercise, during which a number of problems were identified, including high noise of the gasoline engine, difficulty of repair in case of damage, and a number of other factors that prevented the use of the device as part of the standard marines patrol "- writes resource.
At the same time, the company continues to develop another "pack animal", smaller in size and not as noisy as the "mule" (in it the gasoline engine is replaced with an electric one).
"At the same time, the weight of the load of this robot is only 40 pounds (18 kilograms) against more than 180 kilograms of the" robot mule ". According to the military, the smaller LS3 can be used as a reconnaissance vehicle, but for this, the robot must become autonomous, whereas at present it needs constant external control, "the publication notes.
The company Boston Dynamic with 2013 g is owned by Google, the robot mule in it was developed with 2006 g.