Maritime pilots on the basis of the fighter regiment in the Khabarovsk Territory began practical flights on the Su-35, which began to arrive in the Eastern District with 2014 g, reports
RIA News
message of the representative of the TSO Alexander Gordeev.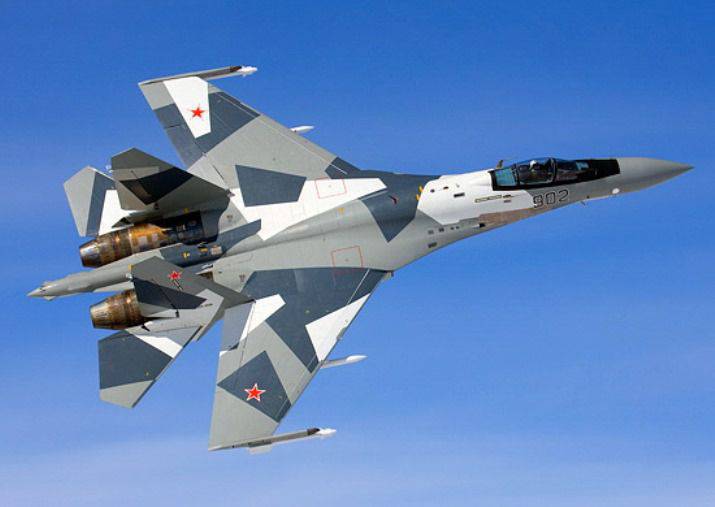 "Primorsky fighter pilots who previously flew Su-27CM, master Su-35С based on a fighter aviation regiment in the Khabarovsk Territory, where they already have these aircraft in service. Pilots started independent practical flights with performing aerobatics, "said Gordeyev.
According to him, "the air regiment in the Khabarovsk Territory is so far the only one in the Air and Space Forces of Russia armed with Su-35C aircraft".
"In the fighter regiment stationed in the Primorsky Territory, the delivery of multi-purpose super-maneuverable fighters Su-35С is planned in 2016 year," said Gordeev.