The fighter of the so-called "Islamic state", who was caught up in one of the Peshmerga groups (Kurdish militia), said that DAISH (ISIL) has established contacts with Turkey. 31-year-old citizen of Tunisia Kerim Amara, as reported by the news agency
Sputnik
, joined the ranks of a terrorist organization after the "Arab Spring" in his country. After training in one of the camps of militants, he came in contact with representatives of DAISH (ISIL).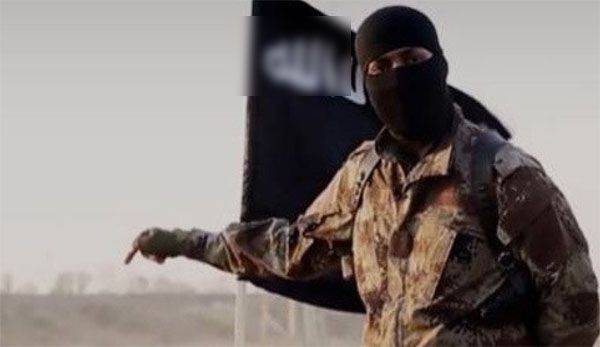 Kerim Amara:
From Tunisia, I arrived in Libya, and from there I flew to Turkey by plane. Then I illegally crossed the Turkish border in the area of ​​the Reyhanly border point in Khatai and found myself in Syria. First, he underwent military training in the Aleppo area, then he was transferred to Ramadi for armed confrontation of the Iraqi army.
The gunman said that after some time he was in the Kobani area to conduct combat operations against the Kurdish militia and units of the so-called Syrian free army. Amara adds that during his time in the group he had never heard that the Turkish military and border guards had somehow prevented the movement of the igilovtsy across the border.
Amara talks about how he was captured by Kurdish militias:
I managed to escape, but at some point I lost my way. When I approached the Turkish border, I was called by a local resident. I told him that I was from the people's self-defense units (YPG). When I was not
weapons
nor explosives. This man brought me to his home, fed me. Then Kurdish soldiers came to his house. They realized that I was not one of them, and arrested me. I stayed in Kobani just a week. In the area where I was located, there were 8 members of the IG, 6 of them were of Turkish origin. They were responsible for the defense of our height. Two of the Turks in our group had good relations with the commanders of the IG in Jerablus. (...) Turkey appreciates the IG and actively helps.
According to the militants, Turkey is engaged in the supply of terrorist groups.
Recall that earlier, Turkish President Erdogan said that if the involvement of the Turkish elite in complicity with the terrorists is proved, he will resign. But here the case smells not of resignation, but of an international tribunal, since it would hardly be possible to manage without the participation of the Turkish top DAISH, based on at least those facts that the militant from Tunisia told.