On the eve it became known that the Iranian military conducted missile firing in the Strait of Hormuz. TV channel
NBC
reported that the shooting was started at the moment when the American aircraft carrier Harry Truman passed through the strait. According to the US military, Iranian missile boats were fired at a distance of approximately 1,4 km from the aircraft carrier.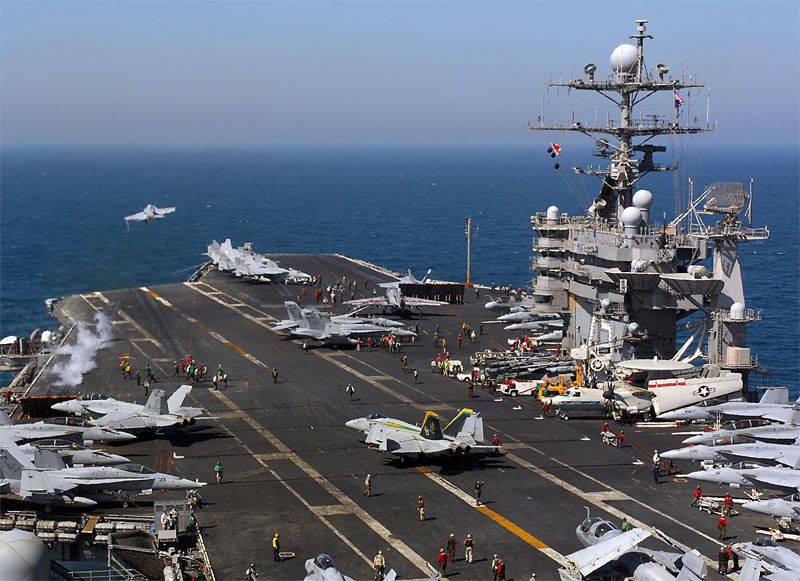 It is reported that with the aircraft carrier "Harry Truman" in the Persian Gulf included the American destroyer "Buckley" and the French frigate. Washington adds that American ships followed the Persian Gulf to "join the fight against ISIS," and followed "only in an internationally recognized corridor."
Representatives of the Iranian naval forces contacted the crews of NATO ships and warned that the ships were passing the Strait of Hormuz at the time of the Iranian Navy exercises. Command ships of the United States and France were warned about the inadmissibility of deviations from the international shipping corridor.
The United States has already stated that they regard such actions of Iran as "unreasonably provocative and unsafe." If we consider that the northern part of the Strait of Hormuz is the territorial waters of Iran, and the American ships followed from the sea border line at a distance of several hundred meters, the question arises whether, in this case, the NATO side's provocative actions with ISIS is trying to solve completely different tasks in the region ...