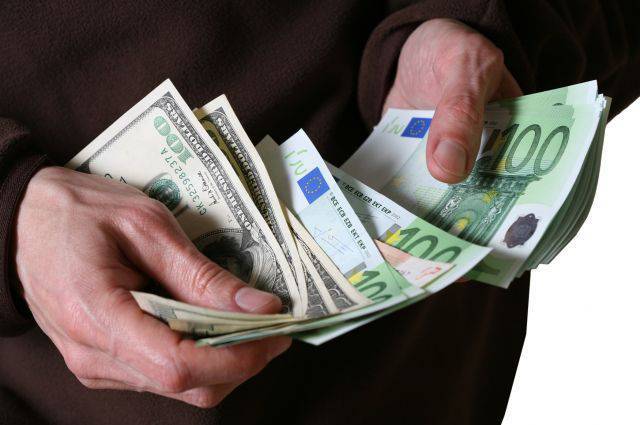 I heard this phrase again recently: "Look at the map - Russia has lost almost all its friends." And you can not argue. Looking at the map of the former USSR, it is difficult to argue. Baltic states, Ukraine, Central Asia, Transcaucasia ... Where are they, friends? A bold and straightforward conclusion is immediately drawn from this that the cause is the wrong, outdated and aggressive imperial policy of Russia. But we change the vector of external and domestic policy ... It is not true: under Yeltsin, those same vectors were completely different, but the masses of friends somehow did not bring us. Even then, the very "friends" were lost. True, there is an exception: Belarus was "lost" already under Putin, and this fact makes us take a closer look at the situation with "friendship and unfriendly". In general, after the collapse of the USSR, the post-Soviet republics (with the exception of the Baltic states) did not refuse contact with Moscow. There was the CIS, and mutual trade ... But no one would argue with the fact that we moved further and further away from each other.
So, Belarus as an exemplary example of the very friendship and the subsequent break. The paradox here is that relations with Minsk did not turn into a "disgraceful" 90, but much later, when Russia, in fact, was rapidly gaining momentum. What's the matter? Who is to blame? But the point is, perhaps, in the light of the Yeltsin era of democracy, Russia actually abandoned its independent foreign policy. It was so. Russia was present on the world map, but there was no Russian foreign policy. The state was only on TV. And it is precisely at this time that the very flourishing of Russian-Belarusian relations falls. Then we were like friends. But by the way, even then the Father did not want to participate in the Chechen war, in any way. Neither the first nor the second, which was immediately after Yeltsin. It passed somehow by him. Friendship is friendship, and only Russia had to fight. Lukashenko was not interested in this topic in principle.
No, mutual cooperation in the economy went to its full height, but it's impossible to recall that Belarus would at least once support Russia at a difficult moment. Gentlemen, but there was a so-called "Union State". It was? By the way, what did this mean for Belarusians? All those who shout that Belarus is an independent state are making some kind of ridiculous mistake: they forget about the Union State. Confederation, throw it to the root. For any form of economic cooperation it is completely unnecessary. But the fact is that back in 90, the Kremlin thought about the reintegration of the post-Soviet space, and so this "project of the century" was from there. But if "independence" is so valuable to the heart of an ordinary Belarusian, then why was it the most important Union State? The answer is quite clear - money. Which could be paddled with a shovel on the rights of "five minutes" of the Russian province. Of course, I don't know what the Father told Belarusians there, but it's almost impossible to "sell" both the Union State and full sovereignty, followed by a smooth entry into the Eurozone, without resorting to very rough lies.
And even resorting to a very rough lie, it is incredibly difficult to do. Just name: Union State. And a normal, politically savvy person immediately has a lot of questions: "So Belarus has lost some of its sovereignty, transferring it to that very state?" But for some reason none of the Belarusians with whom I spoke had such questions. For them: separately there is a friendly Russia, but Belarus, independent as a spherical horse in a vacuum, and apart from it - Russia with its Union State and other tricks. That is, the Union State is connected with Russia, but not with Belarus. Access to the Russian market, visa-free regime and subsidies is yes. - For what? - Just! In general, the idyll began to deteriorate already under early Putin, who began step by step to restore Russia's sovereignty, the crisis in relations came at the time of Saakashvili's attack on Tskhinval, and the relationship finally collapsed after the return of Crimea to home. And this is strange, incomprehensible and paradoxical: when drunk Yeltsin conducted the orchestra in Berlin, then our friendship with Belarus was stronger than steel and harder granite, but when Russian flags flew into the sky over Sevastopol - the relationship deteriorated completely.
Somehow it is incomprehensible and opaque. While Russia was lying in the mud, no one doubted our friendship, as soon as the process of "lifting from its knees" began, a rift began with Belarus. Yes, and about Ukraine you can say almost the same thing: the first and second Maidan were the answer precisely to the strengthened positions of Russia. In 90, Maidan in Kiev were irrelevant. Russia could not offer anything, and could not demand anything, therefore extremists were prepared, but not in a hurry. And even the "Big Treaty of Friendship and Cooperation" of 1997 did not, in fact, change anything in Russian-Ukrainian relations (what was Russia in 1997 of the year?). But what am I all about the near abroad? Strangely enough, the same happened to Turkey: the economic recovery of Russia dramatically overtook the political recovery of its position (which is not surprising - money is earned faster than its reputation), and so there was a flourishing tourism in Turkey and the arrival of Turkish business in Russia. Relations grew rapidly, Turkish citizens became an integral part of the Russian business landscape. For Turkish business, Russia has become a truly "cash cow". And it seems that Putin and Erdogan had a serious mutual understanding. However, at one point everything was demolished by a torrent. We, Russians, are still often fairly calm about money, and yet for some it is a kind of religion. So at one moment, simultaneously with the execution of Peshkov, a multi-billion Turkish business in Russia was killed.
And how did they go for it? And for what? Were we friends? Not exactly: while Russia kept its policy within its borders and provided Ankara with a market and tourists, a certain idyll was observed. As soon as Russia actively returned to the Middle East and returned the Crimea, the idyll was over, and they launched missiles at Su-24. And this is not a sudden - it is a clear, logical, thoughtful move. Practically the same and even much more can be said about the most "European-friendly" European debt: Germany. Since the time of Brezhnev, very tight economic relations were established with her, and her joint business expanded. The penetration of the Germans into the Russian market in zero years was complete and comprehensive, we seemed to be even "friends." But Kiev, Crimea, sanctions. Some strange it is - this friendship, is not it? So far, it was possible to earn good money in Russia - friendship and smiles, as soon as the crisis in Ukraine arose - complete freezing of relations and sanctions. Moreover, the German establishment provided full and comprehensive support to the neo-Nazis in Ukraine and took a demonstratively hostile attitude towards Russia. New Democratic Germany? I do not know, did not see.
You see, I deliberately cited very different examples of very different countries. But there is one common tendency: a keen interest in economic cooperation (that is, opportunities to earn money in Russia and on Russia) and an immediate "dismount from the topic" as soon as Russia actually begins to pursue an independent foreign policy. Somehow, it turns out that business is separate, and politics is separate. The ideal time for "friendship" was just the "zero" years before the Georgian war. Russia had money to buy imports, but politically it behaved almost imperceptibly. Here we are flooded: here you are both a business, and an investment, and smiles, and a handshake. But the restoration of the Russian economy (which was practically absent in the 90s) automatically meant its strengthening on the political scene. One simply automatically follows from the other. And here the reception turned out to be much less friendly: Russia, as a buyer, was interesting to everyone, as a political player to almost no one.
But in any case, the situation of zero with their growing Russian economy, high oil prices and the absence of serious foreign policy moves of Moscow was unique and short-lived. It could not go on forever. No, if Russia continued to buy, buy and buy, and at the same time go to the permanent concessions to the neighbors - "friends" we would have the sea. But politics and economics are two sides of the same coin. The stronger Russia became in the economy, the more the Russian state became stronger, the more strained relations with its neighbors, for example, the Baltic States became. By the way, the "Rose Revolution" in Georgia happened exactly at 2003. Somehow it coincided. The end result of the revolution is a rupture of relations with Russia, which the same Georgians today really want to restore. It is economic relations, separately from politics. Funny when the economy was "separately" from politics? They want to trade with us, leaving aside political differences. The fact is that the United States could not, and did not intend to, "replace" Russia as a trading partner for Georgia, there were no other free markets nearby either, so Georgia was rapidly becoming impoverished. And so they want to return to the very Russian market, leaving political differences aside. That is, their foreign policy will remain completely pro-American. Fine, just wonderful, but why should we? Are you friends with the Americans? So let them feed you.
Even when Russia launched an antiterrorist operation in Syria, it did not meet with support and understanding among its neighbors. Are they all for ISIS polls? No, they just used to check clocks with Brussels and Washington. With Russia, they are ready to discuss, above all, economic issues. The problem is that Russia has long overgrown such a level of "cooperation", and conversations on really political topics are going on with a big creak. The thing is the very "European integration" vector. No one, even the most beautiful country in the world, can simultaneously pursue two foreign policies: this is absurd. And the European Union, and especially the USA, actively promote their interests in the post-Soviet space. And often we waste time trying to agree on a common foreign policy with our neighbors, based on common regional interests. With them have already agreed on everything. But they are certainly ready to discuss economic issues. The most striking example of such a paradox was Ukraine: a huge interest in trade with Russia and at the same time the full orientation of elites to the West. Therefore, over the past ten years, our relations have been extremely complex. It's just that Russia is bored with acting as a "cash cow." And no serious political agreement was impossible.
Paradoxically, Lukashenko with his "independence" from the Kremlin fell into the same trap. It is not by chance that Western politicians eat bread - he was forced to take on certain obligations, which made his relationship with the Kremlin extremely difficult. But "for money" he is certainly always ready to talk. The problem is that such conversations in Russia are completely irrelevant: therefore, in November, the leader of the Republic of Belarus defiantly otfutolit and accepted only in December, while, apparently, the meeting ended in nothing. So, talked and parted. Lukashenko did not even understand that over the past years Russia has changed irreversibly and there will be no return back (Friend Boris, friend Bill ...). In principle, to save time and kerosene, Lukashenko could stay in Minsk. What are the two most acute foreign policy issues for Russia today? Donbass and Syria. I think everyone will agree. So, our "main ally" comes to the hero city of Moscow - to ask for money. Fine, but what is his position on these two burning issues? Lukashenka openly cooperates with Kiev in the military-technical sphere (repair and supply of new equipment, supplies of diesel fuel to the Ukrainian Armed Forces at low prices), as well as through Qatar and the United Arab Emirates supplies military equipment to "opponents of the Assad regime." And naturally, the Crimea is the territory of Ukraine occupied by Russia, and Abkhazia is part of Georgia.
I'm still trying hard to understand why he even goes to Moscow? In such a situation, Moscow should not help Minsk, but press Minsk (well, if you use logic). But for some reason, Belarusians clearly hope for help. Paradox. "Help" will not be, everything, the cash desk is closed. In general, we live in a rather interesting time: the world is changing, and we are changing ourselves. A couple of years ago it was impossible to imagine that Russia would unfold so widely - from Kerch to Latakia ... Many of our friends were not ready for this. Perhaps they should hurry. Russia is moving forward, and is not going to go back. Do not rely on the country that you knew from the era of 90-x. All this is in the past. And we will hardly return to the Turkish resorts just like that. If our neighbors want to be friends with Russia, then they should be friends with the country that exists here and now, and not with some abstract Euro-democracy, which we will never, and are not going to become. Interest in the Russian market is also quite understandable and natural, but economic issues cannot and will not be resolved in isolation from geopolitical issues. Yes, Russia is interesting to many (from Berlin to Ankara) precisely in the role of a "purse with legs", but this country is of little interest to the Russians themselves. If our neighbor loses the gift of speech in horror from one serious foreign policy move of Russia, then we are unlikely to be friends.