In the near future, US troops may face the problem of fighting in densely populated megalopolises with skyscrapers and slums, so they should receive more realistic training, Brigadier General of the United States, Julian Elford, told Defense News.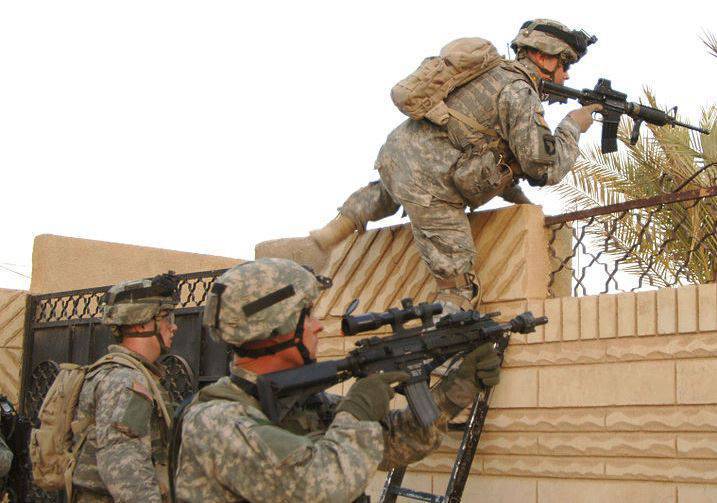 "I trained in many conditions - jungles, deserts, mountains, in cold weather - but I never really trained well in an urban environment," the newspaper quotes General
Look
.
According to him, for the first time he "really dropped a bomb, fired a rocket, threw a grenade, killed a man in the urban environment".
"We have to figure out how we are going to fight in this environment, as the forecast tells us that people all over the world are migrating, they are migrating to cities," said Elford.
The publication explains that "it is entrusted to Elford to predict in what places the Marines (MP) can take part in battles, create a concept and conduct military exercises according to the created scenario in order to determine the possible scientific and technical equipment."
The general has already appealed to the IT-industry specialists with a request to join the training of troops "to fight in conditions that are becoming a reality." For this, he said, it is necessary to develop "imitations of some of the most difficult battles on earth."
And in this case we are not talking about the fight against any rebel formations. "One of the problems I faced when I started talking about fighting in the urban environment was that people immediately understood this as fighting the rebels. I'm talking about the high-tech struggle of equal forces, "explained Elford.
"Training in conditions simulating the most difficult battles on the ground requires the development of not just the skills of individual servicemen, but also the well-coordinated work of entire units," he stressed.
Earlier, the commandant of the US MP corps Robert Neller said that "to build a training ground that simulates the conditions of a modern metropolis is not easy."
The leadership of the corps was asked to train military personnel using virtual reality. "Using these technologies, you can enter the building, and new facilities can be added to any building," said Major General James Lyukman, head of the United States Marine Corps Training and Education Team. "Some of these technologies have great promise in terms of training small units."