The French newspaper "l'Opinion" spoke about the modest results of the French Air Force in the fight against terrorists in Syria and Iraq. Article leads blog
bmpd
.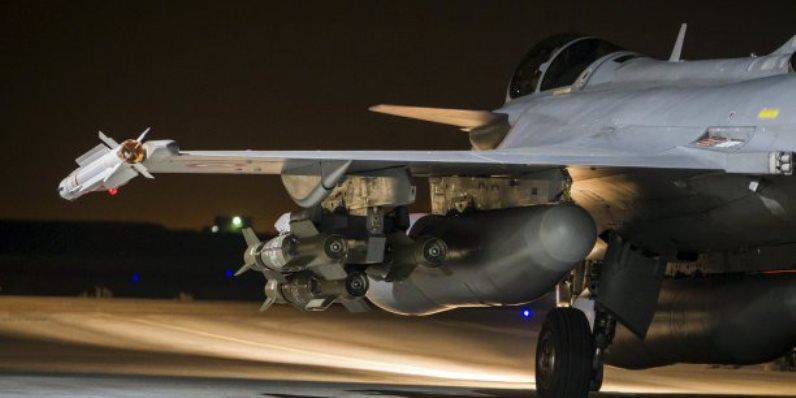 "Despite the fact that the air strikes in Syria came to the fore in the political dialogue, the French air offensive in Syria remains rather modest, including due to the lack of targets. The French bombing began on September 27 after several reconnaissance flights. Due to the lack of a clear position of Damascus and the absence of a UN resolution, the first blows took place in an ambiguous situation and were explained by the right to protect the French territory from the terrorist threat, "the newspaper writes.
The blows inflicted on 9 and 12 in November on the objects of processing, the French authorities have already explained the "fight against the" Islamic state "."
Then the Americans allowed the French to carry out 3 "massive" attacks on "control centers, training, recruitment and warehouses in Raqqa." The raids lasted three days, from November 15 to November 17. Another bombing took place on November 23.
The following attacks on the targets of the Islamists in Syria were 5 and 19 December. "These bombardments were strategic in nature and were aimed at the strategic objects of the IG, and were not intended to destroy manpower on the battlefield," the publication explained with reference to the French military.
According to the newspaper, French planes are fighting much more actively in Iraq, although little has been reported on this in the press. There
aviation
"It was used to support ground forces (the Iraqi army and Peshmerga forces), as well as to strike at strategic targets."
It is reported that "by 23 in December, since the launch of Operation Chammal in September 2014, French aviation flew 2701 over Iraq and Syria, of which 365 had been flown combat missions, during which they attacked 677 targets."
"These figures allow us to estimate the real participation of the French Air Force in the fight against the IG: on average, six sorties a day. For comparison: during the war against Serbia in 1999, French aviation made an average 52 departure per day, that is, the voltage was nine times higher than today. But that war lasted only 78 days. And against Islamists, it has been stretching for 15 months, "concludes the publication.