The speaker of the Legislative Assembly of Sevastopol, Aleksey Chaly - the man who actually led the anti-Maid resistance movement in the hero city in February 2014 - announced his retirement from his post. At the same time, statements by various people about how Aleksey Chaly is going to run as a candidate to the State Duma of the Russian Federation began to spread in the media and social networks. Chaly himself refuted such statements. His statement leads
RIA News
:
I am not interested in the position of a federal politician, especially a State Duma deputy. When you are one of the hundreds of others, there is no real opportunity to independently form a certain agenda and to achieve its implementation even for the subject of the federation that you represent. I used to set specific tasks and seek solutions. Therefore, my horizons are limited by the region.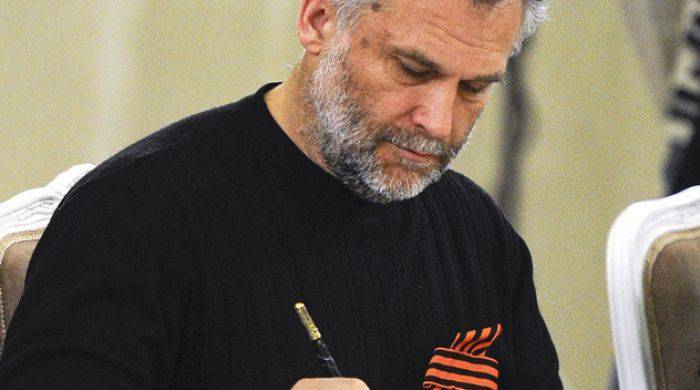 At the same time, Aleksey Chaly explained his resignation from the post of chairman of the Sebastopol Legislative Assembly with the fact that the city authorities in a year and a half have not been able to implement the concept of development of Sevastopol, which was supported by the population at the time.
According to the latest data, Chaly will remain at his current post until the first January session.
The governor of Sevastopol Sergey Menyaylo said that Chaly's resignation was a surprise to him.
Sergey Menyaylo:
Such a decision was a complete surprise to me. I have respect for the choice of Alexei Mikhailovich, but something tells me that he once again played emotions. There are objective and subjective difficulties that can be solved only together. It is not for the first time that I urge Alexei Mikhailovich to work together for the benefit of Sevastopol and its inhabitants.