The US Secret Service (United States Secret Service, USSS), which is responsible for protecting the top officials of the state, is in deep crisis. About this resource writes
Expert Online
with reference to the report of the United States Monitoring and Government Reform Committee.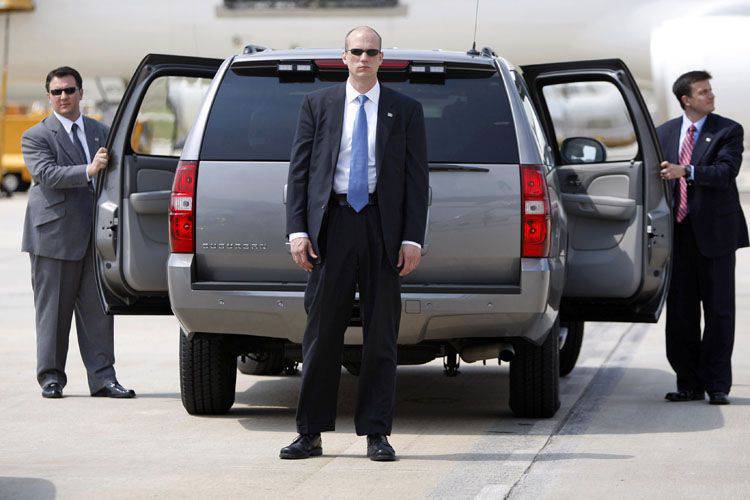 The main tasks of the service are: "the protection of the president, vice-president, their relatives, other high-ranking officials, former presidents, presidential candidates and vice-presidents, as well as representatives of foreign states during their visits to the USA".
The compilation of the 232-page report on the crisis situation in the USSS was conducted during the year.
According to the resource,
"Among the incidents described in the report, in which the US Secret Service was seen, are present: repeated violation by outsiders of the security of the perimeter of the White House, the residence of the US presidents in Washington; drunk driving on the territory near the White House; unauthorized access of unauthorized persons with weapons in close proximity to President Obama; the use of intimate services of prostitutes during working hours; hiring Secret Service employees without verifying their citizenship, as well as a number of other gross violations. "
At the end of the hearings, committee chairman Jason Chaffetz commented on the outcome of the investigation as follows: "This report shows that the US Secret Service is in crisis. The moral and moral state of the employees has fallen, the number of layoffs in the department has increased, and the violation of discipline and safety rules continues.
According to him, "in recent years, the leadership has changed several times in the US Secret Service, but the department still remains in crisis, so the new leadership needs to stop the systematic violations occurring within the department and restore its former prestige."