In Beijing, for the first time, a law was passed on combating terrorism, which gives the Chinese military the right to conduct operations abroad and creates a system of anti-terror within the state, the newspaper reported
Look
with reference to the Reuters agency.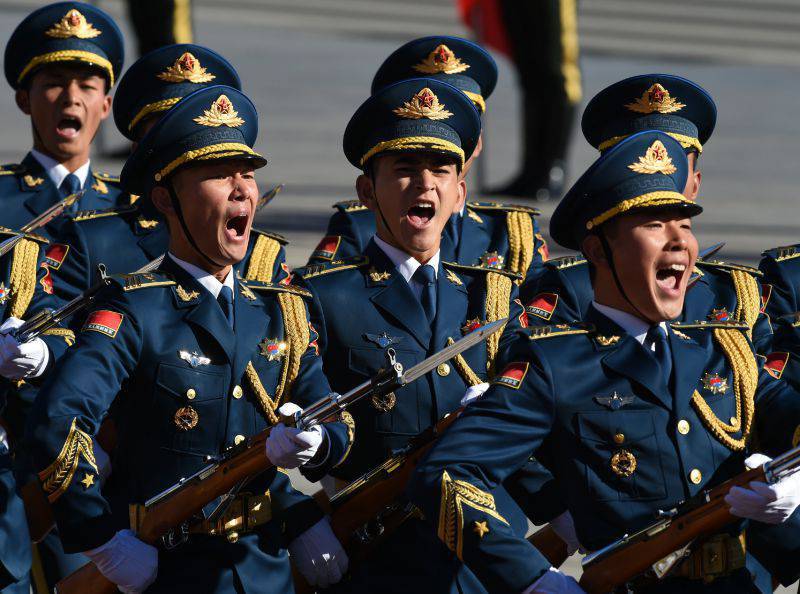 According to experts, the law is similar to the Russian, and has already caused criticism from Western states. Reuters called the law "controversial."
"The fight against terrorism is introduced into the concept of the national security of the People's Republic of China, a centralized governing body for counter-terrorism is being created, which can be compared with the previously created National Anti-Terrorism Committee," the agency notes.
According to the Chinese Xinhua news agency, the authorities have been granted the right to "bring to legal responsibility not only for organizing, planning, preparing, carrying out terrorist acts and participating in terrorist groups, but also for propaganda and incitement to carry out terrorist activities."
The definition given in the law to terrorism is of interest. According to the legislators, terrorism is, among other things, "beliefs and actions that create panic in society".
The normative act also prohibits the media to "communicate the details of terrorist acts, disseminate data related to terrorist activities that may provoke imitation" and orders to abandon "the display of" cruel and inhuman scenes ".
The law obliges telephone and Internet communication providers to "transfer information encryption codes to users, as well as user passwords to the competent authorities". In addition, the servers and other equipment of companies with personal data of users must, according to the document, be located exclusively in the territory of the PRC.
"Terrorism is the common enemy of humanity, and the Chinese government will oppose all forms of terrorism," said An Weisin, head of the security committee.
Commenting on the law, Beijing does not focus on the possibility of using force abroad, but on internal threats.
According to Reuters, Chinese officials "point to a growing threat from militants and separatists, especially in the unstable region of Xinjiang, where hundreds of people have become victims of violence over the past few years."
"China has long since begun to prepare a counter-terrorism law, probably, ever since the activation of ISIS began. In China, in fact, the terrorist threat is at a rather high level, it's just that the Chinese prefer not to speak. The explosions occur not only in the Xinjiang Uygur Autonomous Region, but also in Beijing itself. It's about classic terrorism. These are attacks on visitors at train stations, explosions at events, etc. In general, we are talking about the Muslim factor. Adoption of the law was inhibited only because Beijing did not want to quarrel with the United States. However, now Beijing is more and more actively involved in the Syrian campaign, and this law is simply necessary for the Chinese, "said China expert Alexey Maslov.
"In general, Chinese law is very similar to Russian. Many items simply repeat the Russian equivalent. It is obvious that the Chinese held consultations before the adoption of the law, "the expert concluded.