Militants DAISH (the so-called "Islamic State") have created a set of rules, which describes the relationship to slaves. Excerpts from igilovskogo "document" publishes news agency
Reuters
. In particular, we are talking about the rules of "behavior" of slave owners in relation to their slaves.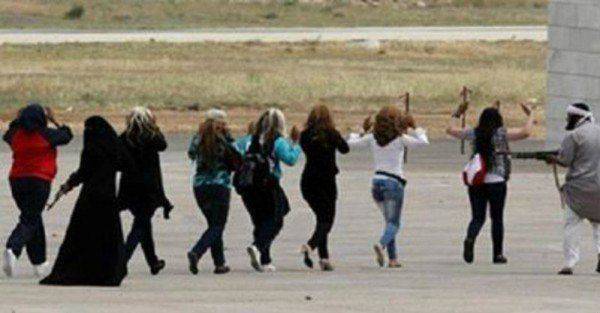 The compilation of the "rules" states that a man can enter into intimacy with a slave if she belongs only to him "by documents". What specific documents in question - not reported. In addition, an igilov slave owner does not have the right to sexually exploit two or more women, if they are, for example, a mother and daughters. In all other cases, sexual slavery by militants is allowed from the age of the girl 12.
Reuters reports that this horrific set of rules came to journalists after one of the raids by American special forces in north-eastern Syria. According to some information, the records of the militants were discovered as early as May of this year, but their publication in the major media took place only now.
Earlier, Russian authorities have repeatedly stated that IG fighters in Syria and Iraq are not only stealing and transporting oil abroad, but also selling (in parts) objects of cultural heritage, as well as the slave trade. One of the largest slave markets igilovtsev located in Al-Raqqah (Syria). As the representative of the General Staff of the Armed Forces of the Russian Federation, Lieutenant General Sergei Rudskoy, said on the eve, Er-Raqqu, with the support of
aviation
units of the patriotic opposition are fighting, fighting ISIS militants.