A detachment of Russian ships after the completion of the Indra-2015 Russian-Indian exercises visited the Indonesian port of Tanjung Priok. We are talking about such ships as the destroyer "Fast", the tanker "Boris Butoma" and the rescue-tug vessel "Alatau". From the message
Press Service of the Pacific Fleet
:
Pacific Ship Squad
fleet
under the command of Rear Admiral Alexander Yuldashev as part of the Bystry destroyer, the Boris Butoma tanker and the Alatau rescue tugboat, went to the Pacific Ocean, paid a business visit to the Indonesian port of Tanjung Priok, and today headed for his native coast.
Recall that the ships of the Pacific Fleet of Russia took part in joint exercises with Indian naval sailors, which took place from 6 to 12 December in the Indian Ocean. The flagship of the Pacific Fleet guards missile cruiser Varyag was also part of the detachment of ships.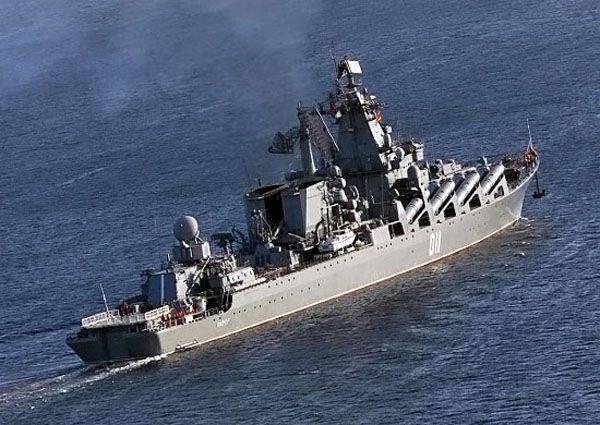 However, "Varyag" went not to the base of the Pacific Fleet, but to the port of Oman, where it replenished fresh water, and from where it will come out for shipment to the shores of Syria. On the Syrian coast, the missile cruiser Varyag will replace another Russian missile cruiser Moskva, which will return to the base of the Russian Black Sea Fleet. There will be a rotation of warships, carrying on their part to cover the Hmeymim airbase.
Today it became known that the cruiser Varyag was awarded the Order of Nakhimov.
RIA News
cites a statement by Defense Minister Sergei Shoigu:
In accordance with a presidential decree, the Varyag Guards missile cruiser of the 36 Division of surface ships of the Primorsk Flotilla of diverse forces of the Pacific Fleet was awarded the Order of Nakhimov. I congratulate, colleagues. Big serious reward - according to merit.