China plans to use Su-35 fighters purchased in Russia to patrol disputed territories in the South China Sea, reports
Look
with reference to the portal Defense World.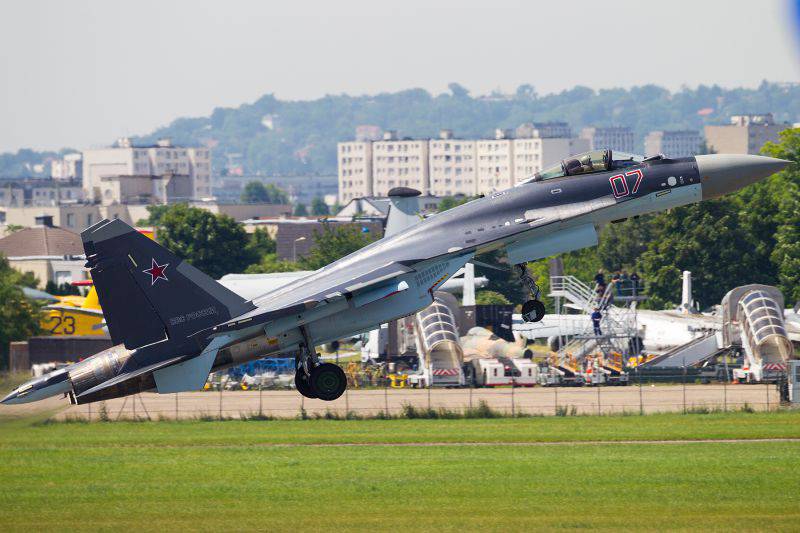 According to the resource, it was the tense situation around the disputed islands that led the Chinese to the decision to conclude a contract for the purchase of Russian aircraft.
"China plans to counter the Su-35 American threat. Now Beijing is developing two fifth-generation fighter jets at once (J-20 and J-31), but it takes time to build them, and effective combat aircraft are needed now, "the portal writes.
It is planned that in the disputed areas the fighters will be on duty around the clock - "the ability of the aircraft to take off from a short runway will allow them to be placed on the artificial islands themselves," writes the resource.
In addition, according to Defense World, Russia will transmit to China "a number of technologies, such as the Irbis-E radar, capable of detecting the American stealth aircraft F-35 90 kilometers away, and the Russian 117С engine."
Earlier, a TASS source reported that "fighters will be handed over to the People's Republic of China in the standard version (for the Russian Aerospace Force of the Russian Federation). The issues of their "chinaization" are currently being coordinated with the Chinese side and will be formalized with a separate contract. "
Vzglyad reminds that in November, Beijing signed a contract with Moscow for the purchase of the X-NUMX-x of the latest SU-24 multi-role fighters.