Israeli newspapers discuss both the recent visit of the Ukrainian president to the country, and how the Ukrainian radicals reacted to this visit. It should be recalled that Petro Poroshenko, speaking before the Knesset deputies, asked for forgiveness from the Israelis for the fact that during the Second World War "some" Ukrainians took part in the extermination of the Jewish population (the Holocaust). When Poroshenko returned to Kiev, the head of the faction of the Radical Party of Ukraine Oleg Lyashko said that Poroshenko "humiliated the Ukrainian nation." According to Lyashko, "Ukrainians have not yet experienced such humiliation in the newest
stories
».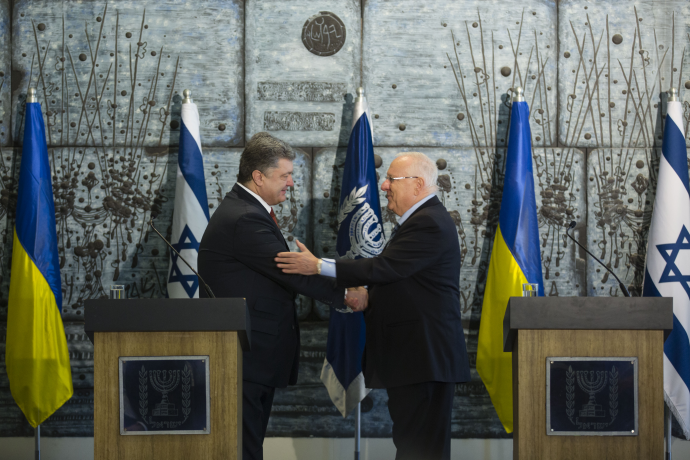 Oleg Lyashko quotes
InoTV
:
Such humiliation of Ukrainians has not yet been in the national history (...) This is the same that we will now blame Georgians and Jews for the famine, appealing to the atrocities of Dzhugashvili, Beria, Kaganovich and so on.
The Israeli media wrote that in modern Ukraine, "features of neo-Nazism have long been manifested." Thus, Ephraim Zuroff, director of the Wiesenthal Center in Jerusalem, believes that it is too late to be surprised at this kind of statement by the same Lyashko, since the authorities do not have any special opposition to the radical nationalists in modern Ukraine.
Zuroff:
And Ukrainian leaders should not portray astonishment, because, at least in part, they are responsible for this.
Recall that earlier the deputies of the VRU officially recognized the Bandera gangs who fought on the side of the Nazis during the Second World War as the heroes of Ukraine.