The nuclear submarine "Pskov" after undergoing repairs in the Murmansk region returned to the battle ships of the North
fleet
, Said
Look
With reference to the representative of the Federation Council Andrei Luzik.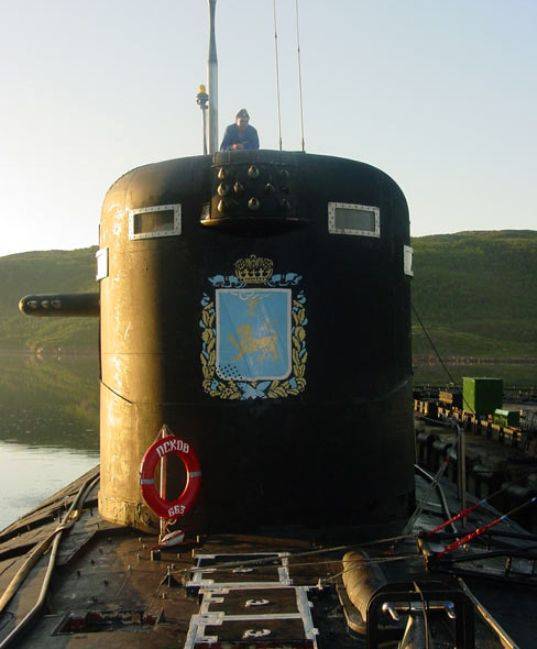 "The multipurpose nuclear submarine Pskov of the 945A project completed the restoration of technical readiness at the Nerpa shipyard (SRH) and expanded the composition of the warships of the submarine forces of the Northern Fleet. Today the ship left the water area of ​​the plant and headed to the main basing point, "the fleet representative said on Monday.
According to him, "during the restoration work on the nuclear-powered icebreaker, a complex of works was carried out, which makes it possible to significantly extend the technical resource of the ship and continue its further operation in the Arctic."
"In the near future, the crew of the nuclear submarine Pskov will begin the course of combat training of a submarine at sea," Luzik added.