Turkish News Agency
DHA
reports on ongoing clashes between Turkish security officials and Kurds in the south-east of the country. The most fierce confrontation is noted in the village of Jizre (Sirnak province). In this and other (located in the area of ​​the military operation) settlements there is a curfew, and the Turkish authorities say that the military operation is aimed at "PKK militants" (Kurdistan Workers Party, which Ankara considers a terrorist organization).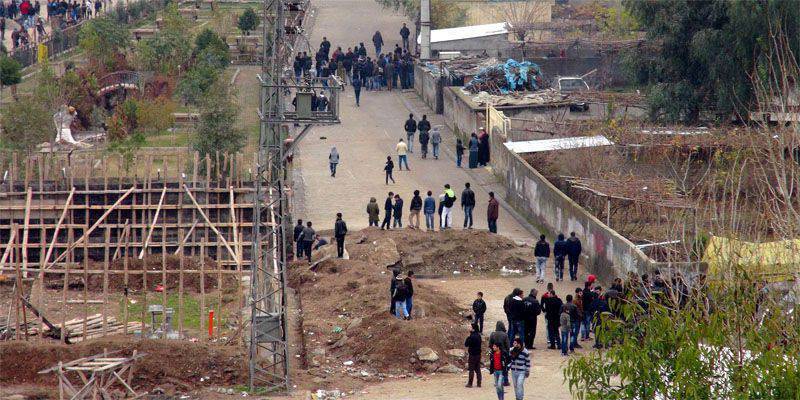 The victims of the ongoing clashes of the Turkish army and police with the local population on the eve of two children. According to Turkish media reports, one of the dead is a five-year-old boy who played in the courtyard of his house. A bullet hit him in the neck. The doctors failed to save the boy. The other victim is a three-month baby, who was fatally injured while he was in his mother's arms. The woman herself was not physically injured.
Clashes continue in the area of ​​the city of Diyarbakir, in which the NATO
aviation
base. At least fifty civilians became victims of Turkish security forces in the area.
Against this background, the leader of the pro-Kurdish Democracy of Peoples Party, Selahatin Demirtas, stated that Ankara must stop its military operation against the Kurdish population and sit down with the Kurdish leaders at the negotiating table in search of a political solution. It turned out that such statements by official Ankara were perceived in fact as criminal. Now the statements of the Turkish MP are checked by the Prosecutor General of Turkey.