The US Foreign Office expressed "grave concern" about the liquidation of the leader of the Jash-al-Islam group in Syria, Zahran Allush, in Syria. United States State Department spokesman Mark Toner said that the Syrian army's liquidation of Allush would "complicate negotiations with Damascus." Reports about it
RIA News
. According to Toner, the Jash-al-Islam group is "fighting the IS militants."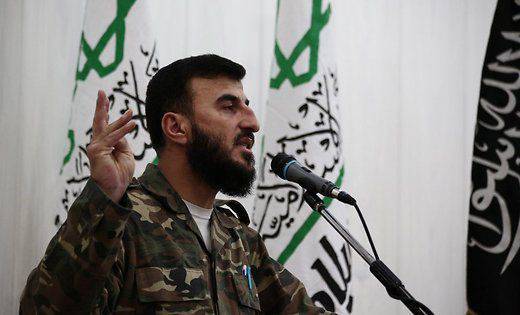 Apparently, realizing that such a statement could mean the provision of military assistance by Washington to the same Jaysh al-Islam, Toner immediately added the following:
The United States does not provide assistance to Jaish-al-Islam, and its activities cause serious concerns to us.
And then Toner even "leaked" information about who specifically the terrorist group supports:
Representatives of the group took part in the conference of representatives of the Syrian opposition in Riyadh (Saudi Arabia - approx. "IN"). The conference was an important step in the resumption of the negotiation process to resolve the conflict.
It turns out that Toner and the entire State Department have solid "serious concerns." They are also concerned about the actions of "Jaish al-Islam" in Syria, and the liquidation of its leader. At the same time, the State Department in the grouping, which conducts mortar shelling of Syrian cities and organizes terrorist attacks against civilians, sees, no less, the Syrian opposition ... This once again proves that Washington is trying to use constant flirting with terrorists for its own purposes and that same use with gosdepovskih "talking heads" trying to justify. It turns out vulgar and unconvincing.