I read a very good article by Oleg Nikiforov on "IN":
"Who and why chooses the path of terror"
. An article that for some reason did not arouse much interest from readers. Although the topic is the most urgent - terrorism. Moreover, the author tried to concretize where the murderers and suicide bombers come from in our society. "Who and why chooses the path of terror" - an attempt to understand the problem.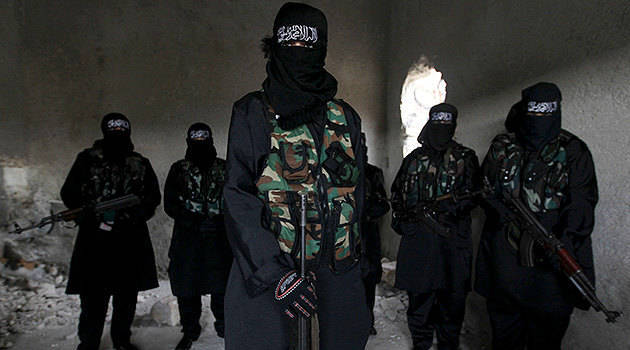 Many readers ask: why are Russian boys and girls going to kill? Why are they more interested in fighting than living a normal life? Create a family, have children, build your own home?
In this article I will try to present some thoughts about the origins of the emergence of such sentiments among young people. And not the youth either. I have some experience with people who were ready to embark on the path of terror. True, not so big. Therefore, thoughts will be without pretensions to final and irrevocable truths. Just thoughts.
Yes, and they are addressed more to the young than to the already held people. To those who are beginning to understand the world order and their role in this process. Those who have youthful idealism are beginning to be replaced by the realities of modern life. Those who are adults on the passport, but not quite mature in their perception of life.
The first mistake of most authors of articles about terrorists is in relation to the terrorists themselves. The classic "they are children." Why is the soldier of the Russian army, 18-20-year-old boy-peacemaker, perceived by adults? A terrorist of the same age as a child? After all, both of them are on a real war. Where not only do you kill, but also kill you. Therefore, there are no children among the terrorists. There are people who want to kill. Regardless of age. Even children who have undergone special training in terrorist camps are terrorists. They already killed.
A seditious thought? May be. But this thought did not theoretically arise. This thought came to mind after watching a lot of commercials where children are killed.
The next mistake is the perception of terrorists by the monolith. The terrorist, that's all. Far from it. There are those who have come to terror from a lack of intelligence, and there are those who do it consciously. Those who are headed.
With the first category everything is more or less clear. The man from the outback, with incomplete secondary education. The fate of this man at home is not very different from the fate of his parents. And it is determined by a very specific college (understand vocational school), a specific enterprise. Perspectives to see any Maldives - zero. Do you want to ...
And there is a lot of information about these Maldives on the Internet. So the young man seeks out a way to make money fast. Quickly and much. On this and most often "catch" these.
Only the life of these terrorists is short. Not even because they throw them into the thick of the war. There, too, can get lucky. Bullets happen to fly around for some reason. Because the accounts to which money is transferred are controlled by the leaders of the gangs. And there are people who, after a certain amount accumulates there, help the terrorists to go to the Gurias to paradise.
There are exceptions. It is from this category that the most inveterate executioners appear. As, for example, our former compatriot Anatoly Zemlyanka. Oleg Nikiforov in his article perfectly described his previous life. True, they may object to me that he was a student at a Tyumen university. So what? Today you can become a student without really straining. Just pay a course. And in Noyabrsk with this not bad. Only here I did not answer one question - why. I will answer, but below.
Executioners even among terrorists are special people. These are those who have nowhere to go. They outlaw everywhere. In any country of the world. They are afraid and even hate their own. But there is no one loyal to these scumbags. They are richer than others. They are even sometimes protected from battles. But they are cornered. Death from all sides. Not even a prison - death. A prison and life sentence would often be a blessing.
The only hope in the end will be interesting for any special service that can get out of the meat grinder. Such cases have been and are. Today, for example, Iranian secret services know for sure that some commanders and executioners are being taken out by representatives of some countries of the anti-Igil coalition.
I would also refer to this category women who go to terrorists in the hope of marrying a real man. These women are meant for one purpose - suicide bombers. They will not fight in the detachments of terrorists. But as a living shell is quite suitable.
Only here the path of such a woman in the "shell box" is different. Those who are not of interest to terrorists as women are immediately sent to death camps. What happens there, everyone knows. In a short time, with the help of medicine and professional psychological treatment, they turn into bio-robots.
Many wonder how this can go to death without fear. It can not be! No, maybe. It all depends on the professionalism of the commanders. If a person is put in certain conditions, it is quite possible to convince him that death is good. And death for some idea is a direct path to paradise.
Young women before the death camp have yet to be a "wife" of a terrorist. And no one asked her wishes. A woman in the East has no right to vote. And she will "marry" for the one who "deserved". And most often, who paid. And such "married" is quite a lot. Until a woman turns into an uninteresting product for men. Then - to the death camp.
But the next category is more interesting. Most often these are people with a higher or incomplete higher education. Perfectly oriented in the modern world. Owning modern information and other technologies. In short, those who could well become someone significant in the ordinary world. Again, I refer to the article by Oleg Nikiforov. Our famous student and medalist Barbara.
What was missing her? After all, the first reviews from the majority of Russians were not angry. Rather, we were sorry for this girl. Sorry, and wondered: how could this happen. It later became clear that she was a serious enough enemy. It is the enemy. And behind the face of a child lies the face of the beast.
So why do people like her go to the terrorists? The answer is not in education. Not even in recruiters. Although some of this work really pushes students into terrorists. The answer is about what I wrote at the beginning of the article.
The young man is growing up. And he begins to understand that most roads are closed for him. Not because he is not talented or an expert. Just because there is a major category. Let the dumb. Let instead of knowledge putting a diploma on the table. But they have a dad (mom)! And this major will have a position and a corresponding salary. And the prospects will be. As in the old, still Soviet joke - the marshal has his son ...
Nobody wanted to remember that Varvara Karaulov didn't just go to war. In Syria, it was not a simple girl wading. An active recruiter was making his way to Syria. And she did not intend to fight with a machine gun there. Yes, and married, in my opinion, not really. She was going to continue to work. Only at a higher level. She wanted "professional" growth. I wanted recognition of talent and merit.
Cannon Meat is cheap. But the "experts", and even those that have already shown themselves, are much more expensive. Of course, if you are an officer of some kind of army, then you are assured of becoming a terrorist commander. And the growth is exactly as a commander, too. But the rest are used by education. Read the texts of the Islamists. Who can say that an uneducated person wrote? On the contrary, he wrote a man, a humanitarian educated. Most likely, a talented journalist.
The same can be said about the videos. Far from home video. Very professionally done. Even executions, no matter how blasphemous it sounds, look. The video is organized very high quality.
What should we do to prevent the appearance of Russian terrorists? Oleg correctly speaks about the joint work of the state and society. And about patriotic education right. Only here zakavyka here. The terrorist, no matter how much he was, would answer the affirmative question to the question "Will you go to defend your Motherland if an enemy attacks it?" Moreover, in the forefront will promise to go. Just because war and blood is the norm for him.
It seems to me that today the main emphasis needs to be placed on prospects. It is the prospects for the young. For a boy or girl to understand that fighting and being killed is unprofitable. Dead money for the light do not take. Neither to heaven, nor to hell. And any death is worse than life.
And in the end about whether to re-educate terrorists. We always re-educate. All and all. Recidivist killers, child abusers and other scum. We pretend that we do not understand the stupidity of the very idea of ​​re-education of a scoundrel.
A person who has been in a terrorist organization for a long time ceases to be a human being. The one who comes to organizations like DAISH still believes that he will fight enemies. The rest of the people are good. But the one who has fought for a certain period already considers all those who are not with him to be enemies. And refers to all of humanity as enemies.
Are there options for re-education? I will leave the answer on the conscience of readers.
I would very much like the article to be read by young people. Those who are starting to live today. Not with dad and mom, but on your own. Yes, in our life a lot of injustice. Many things that I would like to fix. But, true talent will always be noticed. Always make his way among many mediocrities. Only for this you need to plow. Plow so that steam from the back goes. So that from the fatigue of the hand it would convulse. Talent in any business.
Does it make sense to end life under the ruins of the next house? Think about it.