The United Instrument-Making Corporation began deliveries to the military department of radio stations of the Aqueduct complex, which are equipped, including
Tanks
"Armata", reports
RIA News
a message from the general director of the corporation, Alexander Yakunin.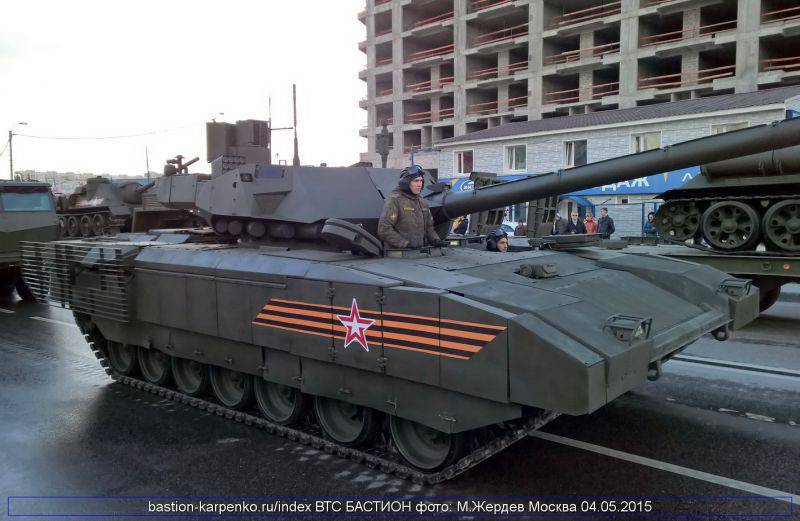 "This year we went to the troops of the radio station P-168 of the Aqueduct complex. This is a large line of communications — portable, wearable, transport, and portable. They are equipped with personnel, various equipment, including new types of weapons - the Armata tank, the BMP and the Kurganets-25 armored personnel carrier, the Boomerang armored personnel carrier, the Typhoon-K armored car, "the general director said.
"In addition, digital tactical radio communication systems P-169 and P-380K manufactured by the Sozvezdie concern (included in the military-industrial complex), which are used to build unified digital networks at the battalion, regiment, division, were supplied to the troops," he said, adding that "with their help, it will be possible in the field to organize video conferences up to the level of the National Center for Defense Management of Russia."