Division of the Marine Corps of the Black Sea Fleet, guarding the base Khmeymim in Syria, returned to Sevastopol, reports
Look
with reference to the press service of the Black Sea
fleet
.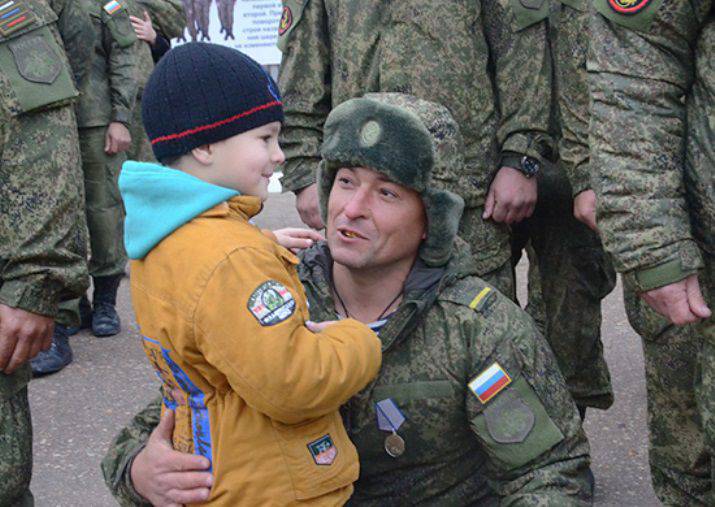 "At the Belbek airport in Sevastopol, a solemn meeting of the marine division of the Black Sea Fleet took place to fulfill the tasks of ensuring the security of the Russian
aviation
groups at the Khmeimim airport, "the release said.
It is noted that "the solemn meeting of the Marines division was held with the participation of the command of the Black Sea Fleet."
"The head of the coastal troops of the Black Sea Fleet, Major-General Alexander Ostrikov, congratulated the servicemen on the successful solution of the combat mission to ensure the protection and defense of the air base," the report said.
Today, the distinguished marines were awarded state awards.
"Today, in Sevastopol, in the location of a separate brigade of marines, Deputy Commander of the Black Sea Fleet, Vice Admiral Valery Kulikov presented state awards to servicemen who distinguished themselves in the tasks of protecting and defending Hmeimim airbase in the Syrian Arab Republic," the website reports.
Ministry of Defense of the Russian Federation
.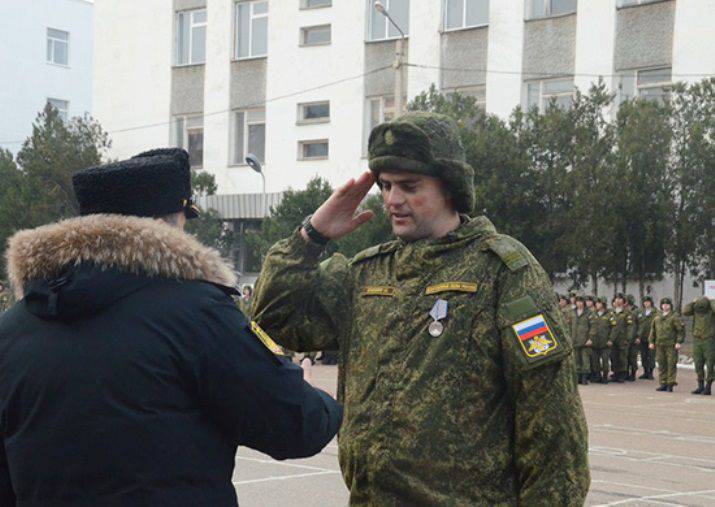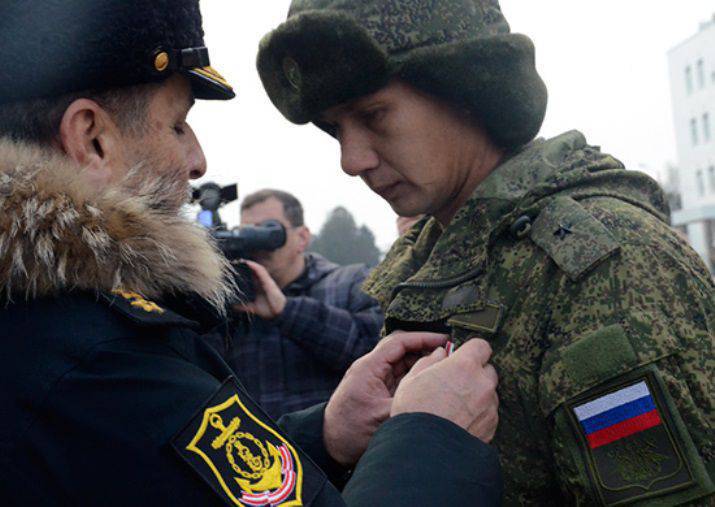 According to the press service, "during a solemn meeting in which relatives and family members of the military took part, high awards were presented to 11 officers and military personnel under the contract".
The planned replacement of personnel performing security functions at the air base will be completed before the end of this year.