The first flight of the prototype Japanese stealth fighter ATD-X, developed by Mitsubishi Heavy Industries Ltd, will take place in February 2016, according to
Look
with reference to tass.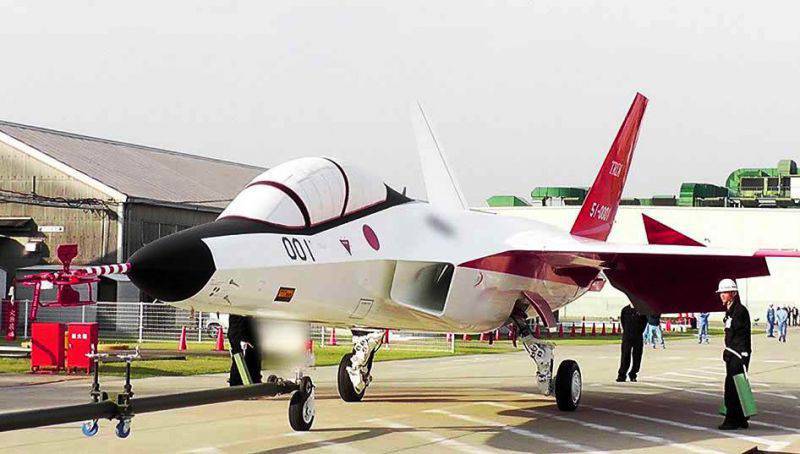 "During the tests, additional checks of the engine restarting system will be carried out in case of their sudden stop during the flight," a source told.
According to him, "developers may request additional funding to complete the project, the timing of which has been repeatedly postponed."
Initially it was assumed that the fighter would make its first flight until the end of 2014, then it was moved to the spring of 2015, now to February of 2016.
According to the plan of the Defense Ministry of Japan, the new domestic fighter aircraft should replace the F-2 aircraft developed in collaboration with the American company Lockheed Martin. As part of the Japanese Air Force, these machines are located with 2000 g (the first flight is in 1995 g), in total, 98 units were built.