Official Ankara, in response to the ultimatums of the Iraqi authorities regarding the need for the withdrawal of Turkish troops from the north of Iraq, decided to overcome the last barriers of arrogance and rudeness and announced its own ultimatum to Baghdad. According to the statement of the head of the Turkish cabinet of ministers Ahmet Davutoglu, Turkey will withdraw its troops and armored vehicles from the province of Ninawa only after Iraqi troops take control of the city of Mosul.
According to the Turkish authorities, the Iraqi army today is not strong enough to defeat ISIS militants, and they need help. If so, then why did the Turkish air forces in Iraq strike not at ISIL militants, but at the very Kurdish militia that Turkish military instructors are supposedly teaching today in antiterrorist actions? ..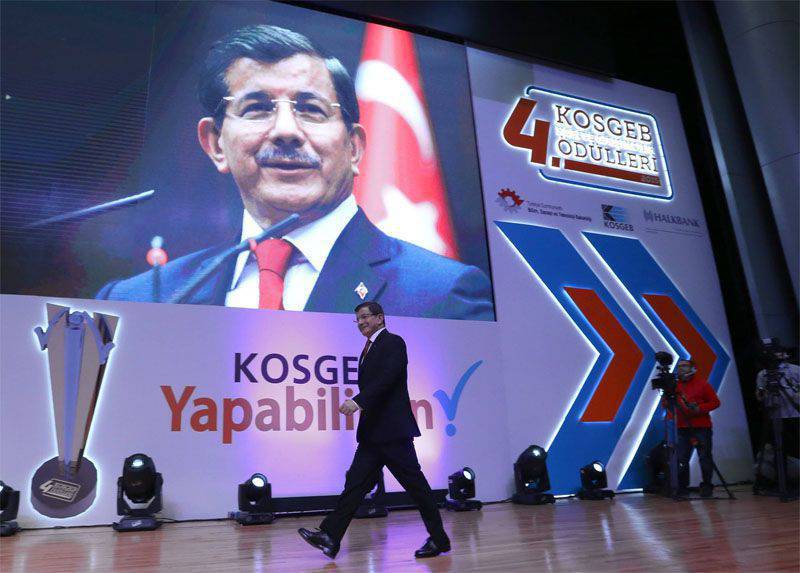 Turkish Prime Minister Ahmet Davutoglu quotes
Hurriyet Daily News
:
Responding to the request of the Iraqi authorities (and she was? - note "IN"), we continue to provide training and logistical support to both the militants of the Kurdish militia and local volunteers from Mosul. The Turkish government made the final decision to maintain a military presence in northern Iraq until liberation by the Iraqi forces and militias of the city of Mosul from ISIL militants.
This statement causes, to put it mildly, a considerable surprise, if only because the Iraqi authorities themselves have repeatedly stated that they do not need any military assistance from Turkey. Moreover, official Baghdad has repeatedly appealed to a number of Muslim states with a request to influence Ankara so that it withdraws the military contingent from Iraq. But in Ankara, by all appearances, they finally decided that they themselves could invent a message addressed to themselves by the Iraqi authorities in order to finally solidify themselves in the occupied territories of the Iraqi state.
It should be recalled that Ankara has plans to occupy the northern part of Syria.