From the next report of the Pentagon it follows that for all the time of the large-scale Inherent Resolve operation conducted in Iraq and Syria, $ 5,359 billion has been spent. This is reported by the blog
bmpd
with reference to www.defense.gov.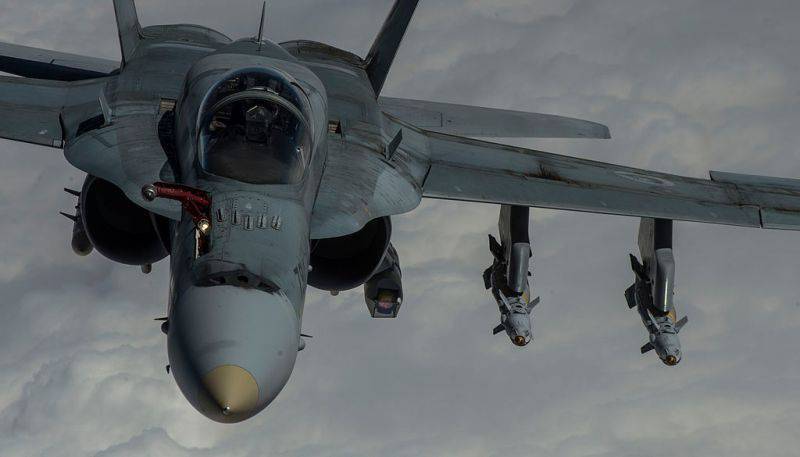 Boeing CF-188 Hornet Canadian Air Force approaches to refuel to a US Air Force tanker
"According to the US Department of Defense on November 30, 2015, large-scale
aviation
the campaign cost $ 5,359 billion, or an average of $ 11,2 million per week. The largest expense item was the cost of aviation flights, including both fuel and aircraft maintenance. They accounted for 2,727 billion dollars. Ammunition costs amounted to another $ 1,256 billion. $ 1,353 billion was spent on logistics and operations, "the blogger reports.
According to the document, such a material support of the operation allowed "the USAF with 8 August 2014 g to perform 25581 departures, of which 10932 was used
weapon
". Total 31873 units consumed ammunition.
In addition to combat missions, reconnaissance flights were carried out (more than 11000), as well as transport flights for the transfer of people and cargo (also around 11 thousand).
"The attention and impressive workload of tanker aircraft attracts attention. In the interests of the operation, they made more than 18 thousands of sorties, making 106474 refueling in the air of both US aircraft and other members of the coalition, transferring 509 thousand tons of fuel to them, "the resource notes.