RIA News
reports a triple terrorist act committed in the Syrian city of Homs. First, in one of the city blocks committed a suicide bomber. Around the same time, a car bomb was blown up. When people began to approach the site of the tragedy in order to provide first aid to the victims, a third explosion thundered. As a result of three explosions killed at least three dozen people.
The attacks were carried out in a fairly crowded (despite the ongoing individual clashes) quarter of Homs - not far from one of the clinics. As a result of the explosive devices set off by terrorists, more than fifty people were injured of varying degrees of severity.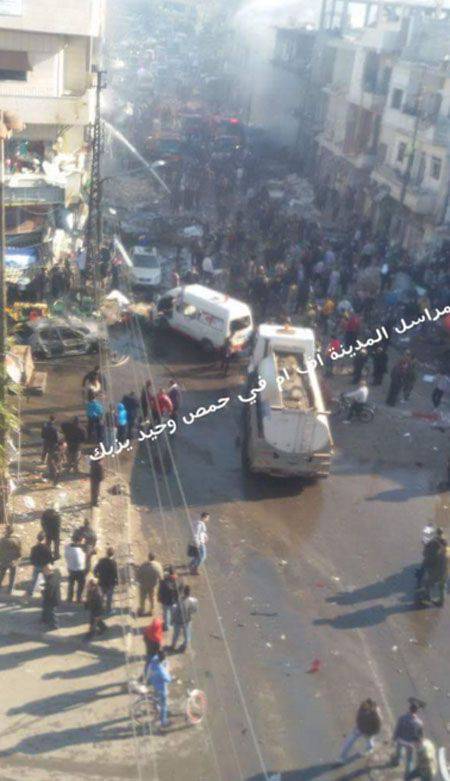 Responsibility for the terrorist acts already committed by the terrorist group "Islamic State".
It should be noted that the other day considered the head of the IG Abu-Bakr al-Baghdadi made the first public statement in several months. An entry has been posted on the Internet where al-Baghdadi calls for terrorist acts against Western countries, Russia and Arab countries that have announced their participation in the anti-Silov coalition. It is noteworthy that the word "Turkey" did not mention the leader of the IG in his address ...