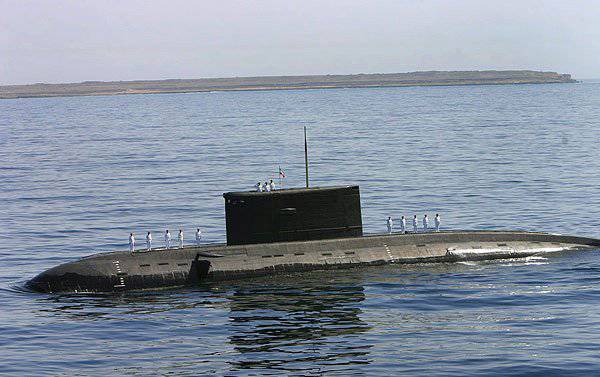 Three new Qadir-type submarines adopted the Iranian Navy. According to Iranian television channel Press TV said this Rear Admiral Gholam Reza Khadem-Bigham, deputy commander of the naval forces of Iran. In the composition of the Iranian Navy today, taking into account new submarines, the number of Gadir submarines is 14 units. The Iranian military said that the submarines will conduct operations near the coast and in shallow water mainly in the Persian Gulf.
The Gadir submarines are being supplied to the Iranian Navy with 2007 by Iran. These ships are made on the basis of a North Korean submarine of the Yeno type. The displacement of the submarine "Qadir" is 120 tons. The characteristics of the submarine are not disclosed. If the main parameters of the North Korean "Yeno" were saved in the Iranian "Gadir", then their maximum speed is 11 nodes, and two torpedo tubes, 533 mm, are in service. According to the reports of the Iranian Navy, in the design of the "Qadir" technologies of stealth have been applied.
Currently, the Iranian submarine fleet, in addition to the Qadir submarines, has three Soviet submarines "Halibut" (877 project), which were acquired at the beginning of 1990-s and Iranian Nahang, which entered service in 2006 in Iran in 2008. began the construction of the submarine "Kayem", which is capable of performing combat missions in the open sea. Information about this submarine is also missing.