Iranian News Agency
FARSNews
publishes material that explains what kind of delays are caused in the special operation against ISIL militants conducted by the Iraqi army. According to the Iranian news agency, referring to the commander of the Shiite unit of Al-Hashd al-Shaabi, Haidar al-Ardawi, the reason is that the Americans decided to evacuate the leaders of the local DAISH cells (ISIL) from the combat zone.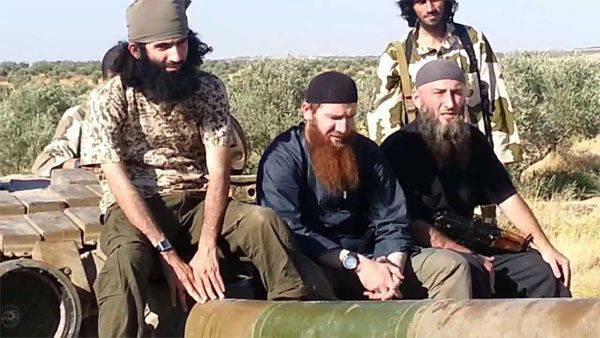 RIA News
leads the translation of the message:
The delay in operations in Ramadi and Fallujah in Anbar province is the result of the intervention of United States forces. It seems that the United States intends to evacuate the leaders of the IG with the help of helicopters in an unknown direction.
"Unknown direction" is very well known. Other Iranian media reportedly send American helicopters across the Turkish border and, apparently, the leaders of the ISIL cells are transported to Turkey.
Meanwhile, the news agency
TASS
citing Western sources, reports that American special forces allegedly captured as many as three ISIS leaders in the Iraqi province of Kirkuk. The report says that one of the ISIL leaders captured by American special forces, Abu Omar ash-Shishani. It is noteworthy that before this message at least twice the media reported on the elimination of al-Shishani. The Pentagon decided to diversify the reports, announcing his capture. Apparently, the United States has problems with the names of well-known militants of the IG, so al-Shishani appears again in the reports, as it is premature to declare the capture of al-Baghdadi, according to the logic of the United States ...
For reference: Abu Omar al-Shishani is a former Georgian soldier Tarkhan Batirashvili who participated in Saakashvili's military operation in South Ossetia in 2008 year.
It can be assumed that with statements about the capture of the leaders of the ISIL cells, the US covers up an operation to rescue them from territories that are close to being under the control of the Iraqi Armed Forces.