The press service of the OSCE mission confirms the information that during the inspection of the territory near the village of Kominternovo, from the Ukrainian side
weapons
. The incident occurred in close proximity to the demarcation line in the Donbass. As a result of the shelling no one was hurt. A joint group consisting of representatives of the OSCE, the DPR Defense Ministry and the Joint Center for Control and Coordination of the Ceasefire in the Donbass, which includes representatives of the General Staff of the Russian Armed Forces and the General Staff of the Armed Forces of Ukraine, arrived in the Kominternovo area to witness the shelling from AGS and other weapons. During the investigation of the crater, which remained as a result of the explosion, Ukrainian special forces opened fire on the special mission.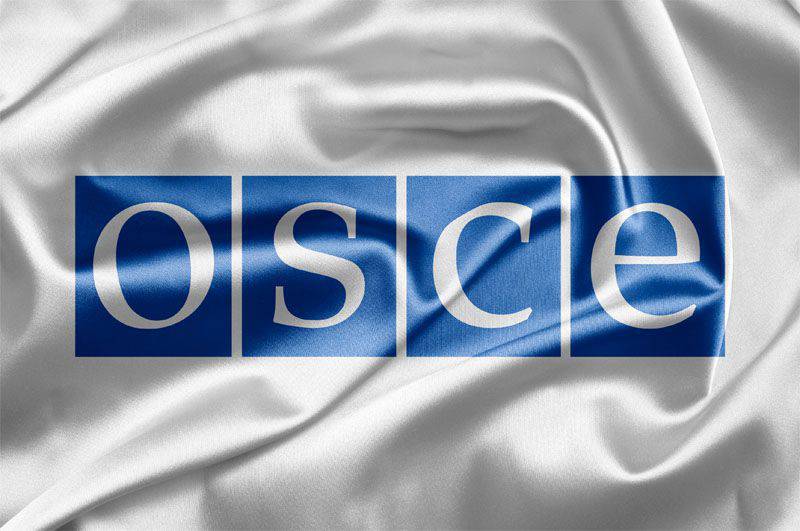 The Ministry of Defense of Ukraine in its usual format hurried to refute what was shot from the Ukrainian side. From the statement of Kiev (quote
RIA News
):
Today, as of 15: 00 in the area of ​​the ATO, the Ukrainian side did not make a single shot at all, despite 14 provocative attacks from small arms and grenade launchers in the direction of our positions.
In other words, the rhetoric of Kiev has come down to the accusation version of the "they fired themselves" series, which is familiar to him.
The situation was commented on by the Ombudsman for Human Rights, Democracy and the Rule of Law of the Russian Foreign Ministry Konstantin Dolgov. On Twitter, he made the following entry:

This is another provocation against the backdrop of the stubborn unwillingness of Kiev "democrats" to investigate the cynical murders of Russian journalists in the Donbas.