A unique new missile was created for the Buk-M3 medium-range air defense system, the Russian Service said on air
News
»Head of the Air Defense Forces of the Ground Forces Alexander Leonov.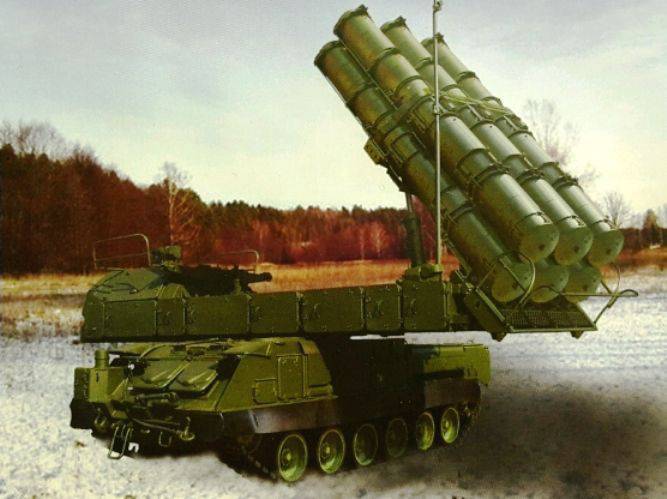 "In the transport-launch containers (complex) there are six missiles in each self-propelled firing system. Rockets have become more compact, but, nevertheless, they fly faster, farther and more accurately. That is, a new unique rocket has been created, which will make it more likely to destroy air targets, "Leonov quotes.
TASS
.
"The capacity of each installation has increased from four to six channels, which has increased productivity in 1,5 times," he said.
Earlier it was reported that the "Buk-M3" will be adopted by the end of this year, and in the new year will begin to enter the army.
In addition, "a groundwork has been created to create a promising MANPADS, which will begin to arrive in a few years, and will already be protected from those jamming complexes that have just been developed and are being supplied to equip the advanced countries of the world, primarily from laser interference," he said. .
"The whole line of anti-aircraft missile systems comes to the air defense forces. The C-300B4 complex is unique. It allows you to fight with any means of air attack, including "avaksy", reconnaissance aircraft, jammers, "- said Leonov, answering the corresponding question of the journalist.
"The range of the C-300B4 is up to 350 km," the general explained.
"Hypersonic air attacks require a completely different approach to the fulfillment of air defense tasks and the development of new systems," he said.
According to the general, "the C-300B4 complex has two types of missiles, one of them is hypersonic, which allows you to hit ballistic aerial targets on hypersonic."