Syrian Kurds, together with the Arab militias ("Forces of Democratic Syria", VTS), on Saturday freed the Tishrin dam on the Euphrates from terrorists, reports
TASS
post by al jazeera.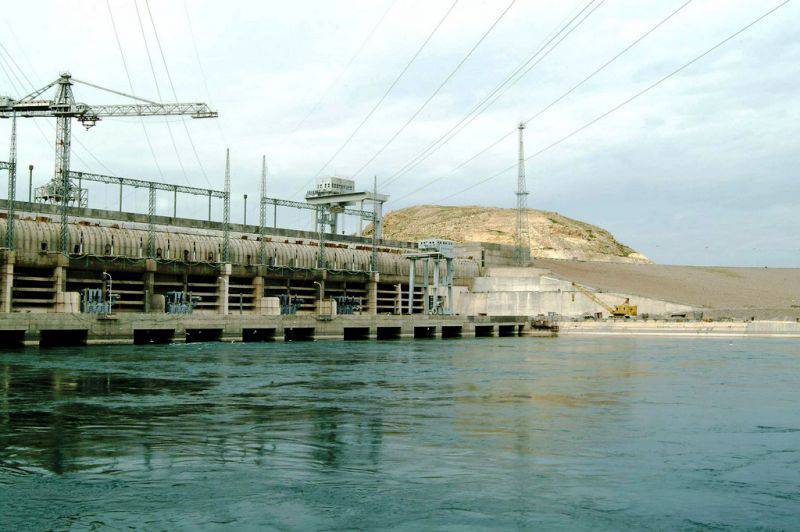 HPP "Tishrin".
"The gangs of the" Islamic State "suffered losses and retreated to the west bank of the Euphrates. The militants supply lines from the city of Manbidge have been cut, "the statement reads.
"Alliance formations fully control the eastern coast of the Euphrates and most of the dam," said a VTS spokesman, Talal Sallo.
The onset of the dam began on Wednesday. The power plant supplies electricity to the province of Aleppo in northern Syria.
At the same time, government forces seized the city center of Ramadi (capital of Anbar province) in Iraq, and they are now conducting a sweep operation there.
"The anti-terrorist units entered the area of ​​El Khoz in the center of Ramadi, established full control over it and reached the complex of government agencies," the Iraqi command reported. "In the next few hours, we will raise the flag of Iraq over the government complex."
The army is also crowding out bandits in the northern part of the city in the Albu Faraj district. By freeing Ramadi, the troops withdraw civilians from the battle zone.
"The security forces rescued 120 families who were blocked in the battlefields, provided safe roads and transported them to the city of Al-Habbaniya. In coordination with the Iraqi Red Crescent Committee, they were given everything they needed, "the command statement said.