Over the past 10 days, the Syrian Air Force destroyed more than two dozen command and control centers, a large amount of equipment and manpower of terrorists, reports
RIA News
a message from the representative of the Syrian Defense Ministry, General Ali Maikhuba.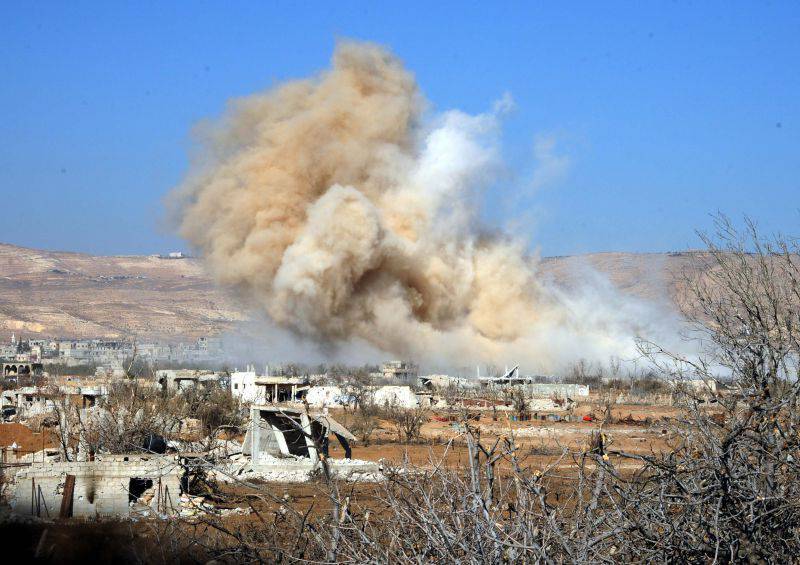 "Between 17 and 26, December 2015, the CAA Air Force, carried out 168 airplanes for 190 targets that relate to terrorists in the suburbs of the cities of Homs, Hama, Idlib, Aleppo and the suburbs of Damascus. These attacks destroyed the command posts and groups of terrorist organizations, "the general said at the briefing.
According to him, "in the vicinity of Homs, three command posts of DAISH militants and a convoy of vehicles with terrorists were destroyed, in the vicinity of Aleppo 22 of the command and communication center and three fortified militant positions were destroyed."
A convoy of vehicles with terrorists was also destroyed in the suburb of Idlib.
"The successes of the Syrian army lead to the growth of deserters in the ranks of terrorists, especially in the directions of the border with Turkey," said Mayhub.
In addition, the general reported on the elimination in the province of Damascus, the leader of an extremist organization - the "Front of Revolutionaries of Syria."
"A large number of terrorists have been destroyed, including the leader of the so-called Front of the Revolutionaries of Syria, Lida Muhammad al Masaalma," he said.
"Divisions of the SAR armed forces destroyed armored vehicles with terrorists and three vehicles with installed large-caliber machine guns south of the Al Manchia quarter in Dar'a, and also attacked terrorist groups in the refugee camp south of Busra square, north of the boys' school, south of the energy company, along the road Dar'a-Mahapta, "said Maykhub.