The Minister of Education of Germany, Johanna Vanka, does not believe that the re-release of Hitler's "Mein Kampf" is exclusively negative. According to a German official, about 3,5 thousands of scientific comments have been added to the original text, which supposedly allow "to form an opinion about the book." The following statement by Ms. Wank also shocked the Germans themselves. The German Minister of Education believes that Mein Kampf must be entered into the school curriculum for study.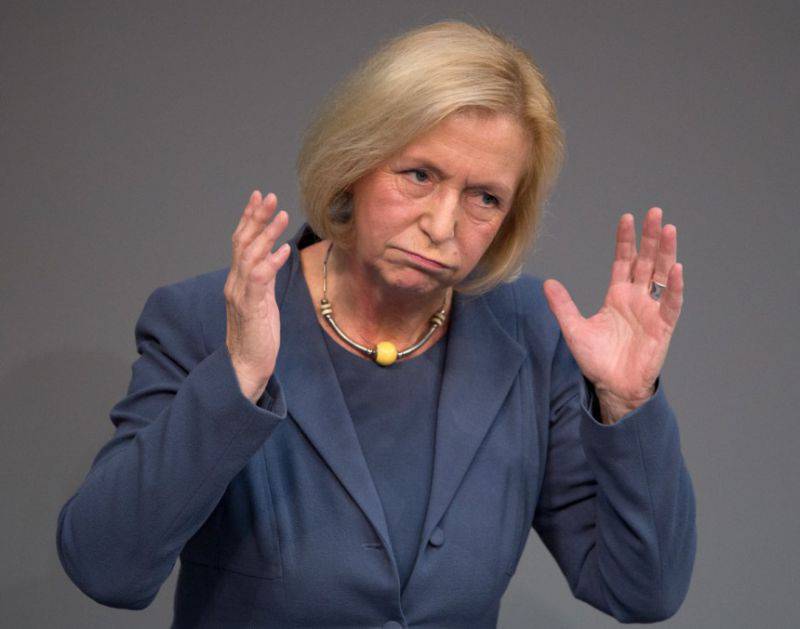 Such a statement Johanna Vanka made in an interview
Passauer Neue Presse
. According to the official, the expert opinion of the scientists of the Institute of
stories
Munich will provide an opportunity to explore "aspects of the work, perhaps from a critical point of view." If so, then perhaps not a critical one? ..
Hitler's literary work, which the Nazis and their followers around the world consider to be their reference book, will be on sale in Germany in January 2016. The fact that Mine Kampf can once again be freely available on the shelves of the stores does not arouse much enthusiasm among the majority of the population of Germany, as evidenced by opinion polls. At the same time, the German Ministry of Education believes that the book should appear not only on store shelves, but also in school libraries.
School psychologists are confident that such a step as the introduction of the topic of studying Hitler's labor (albeit with expert comments) into the school curriculum can deal a serious blow to the psychological climate among German schoolchildren. But, apparently, Ms. Vanka is not scared.