The Verkhovna Rada of Ukraine adopted the budget, which has recently been demanded from Ukraine by Western partners. The budget is scarce. Next year, revenues will be less than expenses by 3,7%. At least, this is the figure that the Ukrainian cabinet is going to reach at the end of the year. This figure appeared "not from the ceiling" - it was recommended to fix in the budget "friends of Ukraine" from the IMF. Otherwise, Kiev would not be able to receive new loans through the fund.
Attention is drawn to the fact that the item of military expenditures of Ukraine will immediately grow by 21%. This suggests that Kiev is going to continue its punitive operation in the Donbass, which fits into the range of interests of the main sponsors of the Maidan authorities of Ukraine. Military expenses "Square" reached the value of 55,6 billion hryvnia.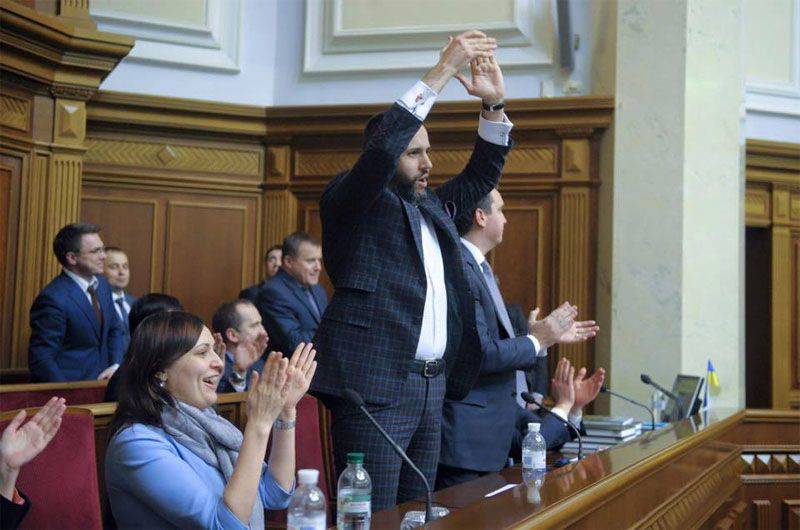 In addition, it is reported that there is a so-called special fund in which there is an article about the costs of "improving the defense capability and security of the state." Informational portal
UNIAN
reports that 3,6 billion hryvnia is provided in the special fund for these needs.
Earlier, the President of Ukraine Poroshenko said that the expenditure article for military needs must be brought to 5% of GDP.
A rhetorical question arises: why does Kiev need such a military budget if it declares its "desire" to solve the Donbas issue "by political means"?