Valery Kashin, General Designer of the NPK Design Bureau of Mechanical Engineering, told the correspondent
TASS
that the newest Verba anti-aircraft missile systems will continue to enter into service with parts and formations, and in addition, some ships and helicopters will be equipped with them. Valery Kashin:
Its predecessor, the Igla-S MANPADS, is used as part of the ship's Bending facility, a set of Sagittarius autonomous modules on helicopters. The same path goes "Willow". I cannot give details yet.
Kashin added that the Verba portable anti-aircraft missile system is resistant to various quite aggressive environments, including environments with high humidity, which is why it can be used on naval ships
fleet
Russian Federation.
Valery Kashin:
The rocket is sealed, materials that are insensitive to aggressive media are used.
MANPADS "Verba" previously entered service with the Ivanovo formation of the Airborne Forces. The complex is equipped with a unique automatic control system. According to the statements of the developers, the automated control system of "Verba" MANPADS allows not only detecting an air target, but also determining its main characteristics, movement parameters, and distributing targets between anti-aircraft gunners and fire weapons, taking into account the distance to the target.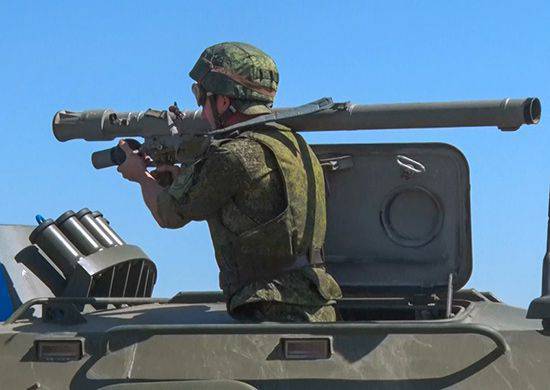 From the statement of the management representative
press service of the Ministry of Defense of the Russian Federation
:
The human factor is eliminated, the defeat of its air target is saved, the amount of ammunition for combat missions is saved, the effectiveness of the use of anti-aircraft units is increased.
MANPADS "willow" allows you to destroy any air targets at altitudes from 10 m to 4,5 km, at a distance from 500 to 6500 m.
Around 30, the latest "Verba" MANPADS entered service with a motorized rifle unit of the BBO, stationed in the Khabarovsk Territory, as well as into a number of other units.