Turkish Deputy Prime Minister Numan Kurtulmush said that the earlier announced number of sorties by Russian aircraft was based on data from the Western coalition and statements by the Russian Defense Ministry, and this information is in no way connected with the data on the violation of the Turkish border, which the bomber crew allegedly made,
RIA News
.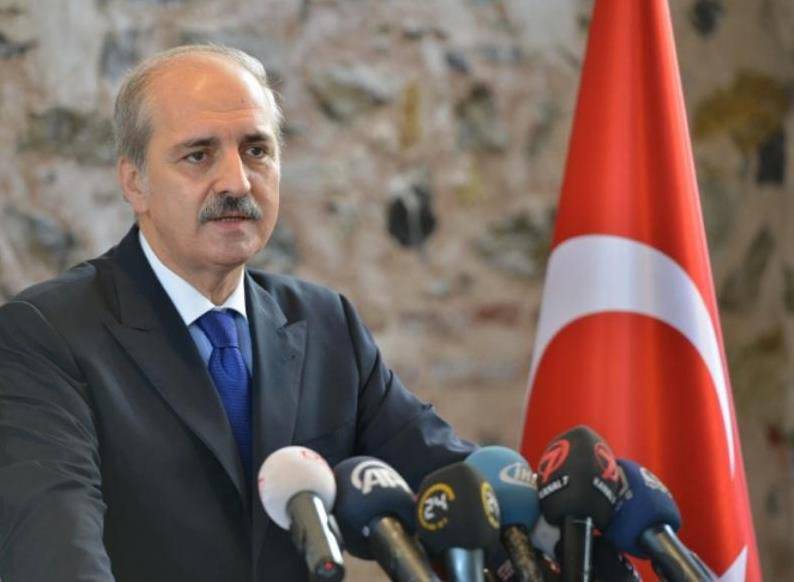 The agency recalls that on Wednesday, the representative of the Russian Defense Ministry Konashenkov pointed to accurate data published in the Turkish media about the number of sorties of Russian aircraft in Syria. All publications contained a reference to the Deputy Prime Minister Kurtulmush.
"This suggests that the command of the US Air Force passed to the General Staff of Turkey all the information that Russia provided to the American side," said Konashenkov. That is, the Turkish military was well aware of the "at what time and in which area the combat task of the Russian bomber will be carried out."
Therefore, "the words of Numan Kurtulmush (on the number of sorties) can be considered the official recognition by Turkey of the fact of a pre-planned operation to destroy the Russian plane in the Syrian sky and kill Russian soldiers," the representative of the Russian Defense Ministry said on Wednesday.
"The figures that we gave at the press conference are based on the data of the coalition forces and the statements of Moscow about the operation in Syria. Attempts by an official representative of the Russian Ministry of Defense to issue data on an air operation in Syria for data on border violations are an attempt to shift responsibility from a sore head to a healthy one ",
- said in a statement Kurtulmusha.
According to him, "Russia must admit the pilots' guilt and focus on the real problem together with neighboring Turkey, with which it is in close relations, on establishing peace and fighting terrorism in Syria."