Afghan TV Channel
Tolo news
reports on the successful operation carried out by the security forces of Afghanistan. Army units and Afghan police forces managed to take control of the Gormach district, and with it the lost part of the border with Turkmenistan a couple of months ago, which all this time was under the complete control of the Taliban militants.
Afghan security officials managed to knock out the Taliban from administrative buildings, as well as from the complex of the Interior Ministry building in the county located in the province of Faryab in the northern part of the country.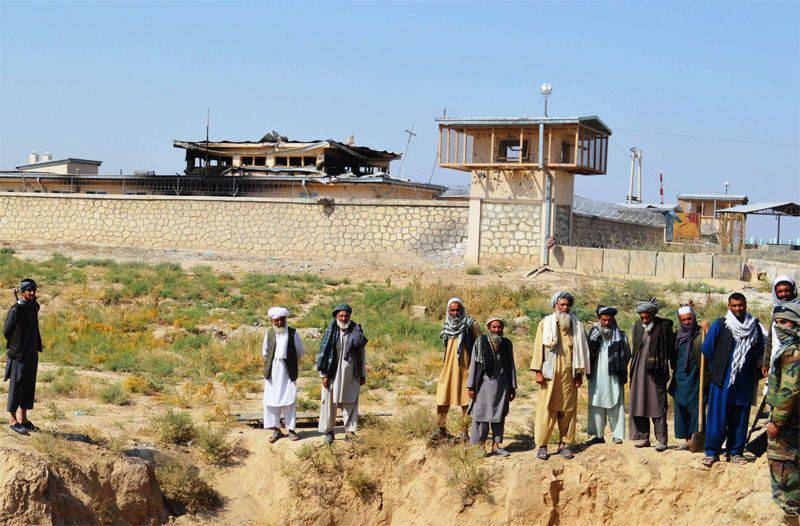 It should be noted that in the north of Afghanistan, the groups that are the Afghan cells of the so-called "Islamic State" have recently become more active. Frequently between the Taliban and igilovtsy armed clashes flare up over the territories of influence in Afghanistan.
Today, Indian Prime Minister Narendra Modi arrived in Kabul on an official visit, who earlier made a state visit to Russia. Narendra Modi discussed with Vladimir Putin a difficult situation related to the activation of various terrorist groups in Afghan territory. The President of Russia suggested that the UN Security Council consider the issue of accepting India as a permanent member and raised the question of the great international work on countering terrorism, in which (work) India could also join.
Shortly before the Indian premiere arrived in Kabul Afghanistan, India delivered three Russian-made Mi-25 helicopters. The party of helicopters was received by the presidential adviser on national security issues Mohammad Hanif Atmar.