The task of re-equipping military air defense with new models of equipment on 35% in 2015 g was completed, the head of the Air Defense Forces of the Ground Forces Alexander Leonov reported on the air on the Russia 24 channel.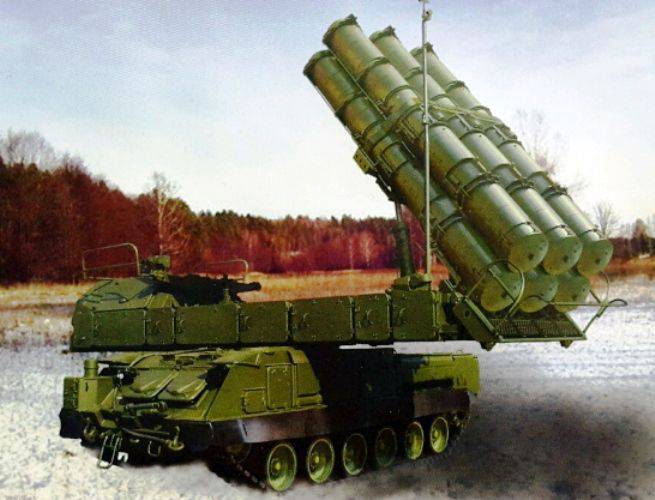 December 26 military air defense mark 100 anniversary.
"We have completed the task set by the President of Russia: the branch of the armed forces for the 2015 year came out with the 35-percent update of equipment", - quotes the general
RIA News
.
He expressed the belief that the pace of rearmament will not slow down. "I think by 2020, the line of equipping military air defense with new models of weapons and military equipment by 70 will be completed and even exceeded," Leonov said.
According to him, "in 2016, the Ground Forces are planning to deliver the first brigade kit of the Buk-М3 medium-range missile system".
In addition, "from 2016, the Tor-M2 complexes will begin to arrive in the troops, in which, compared to the previous modifications, the 1,5-2 complexes have improved the characteristics of the affected area, the effective reserve of anti-aircraft guided missiles and noise immunity."
"At present, the C-300B long-range anti-aircraft missile system is in service with air defense units of the military districts, ensuring the destruction of aerodynamic air targets at a distance of up to 100 kilometers, recalled Leonov. - She was replaced with 2014 year began to arrive long-range system C-300В4. Its performance improved 1,5-2,5 times compared with the previous modification. "
He noted that "modern modification of the Buk-М2 complex continues to be delivered to the troops, which, while maintaining the same number of weapons in comparison with its predecessors, increases the number of simultaneously fired air targets 4 times (from 6 to 24) and provides the possibility of hitting tactical missiles with the launch range to 150-200 km. "
"In total, in 2011-2015, two newly formed anti-aircraft missile brigades were equipped with modern armament in the air defense forces of the Ground Forces and the air defense units of eight combined-arms units were re-armed," summed up Leonov.